So, 2016 happened.
I know I'm not alone in wanting to put this year behind me – it seemed like just about everything that could go wrong, did go wrong. In a word, 2016 was hard. I know I learned a lot and that I'm stronger because of it, but it's not a year I'd want to ever repeat again.
Luckily, the year also flew by. Part of me is still waiting for summer to start! Looking back at the recipes I shared this year, it feels like I made some of them practically a lifetime ago.
This year was all about photography and food styling for me. I went to a workshop with Helene Dujardin and Tami Hardeman back in February and it had a huge impact on the way that I work. I even took up pottery so I could make my own dishes (I had no idea how much I would end up loving it!) More than a few people have commented on my photos lately, so it definitely seems like the effort is paying off!
Because I had so much going on in other parts of my life, I stepped back from the blog a little bit this year. I still managed to share 69 recipes, and there are some real winners in there. Like always, a few of my personal favorites didn't make the list (I'm looking at you, shrimp, hummus + avocado quesadillas, miso potato soup, and chorizo pizza with corn and zucchini) but it's always interesting to see which recipes were the most popular. This year's list is exceptional – I'm especially happy that the gingerbread smoothies, sweet potato noodles, and sriracha shrimp are at the top, because they're some of my all-time favorite recipes that I make over and over again.
Did your favorite recipe make the list? Leave a comment or send me an email and let me know what it was! And, if you like this post, please use the sharing icons to send it to a friend, share it on facebook, or save it to pinterest.
(Here are my most popular recipes from 2015, 2014, 2013, 2012, 2011, and 2010.)
Coffee Rubbed Steak with Smokey Vanilla-Tomato Relish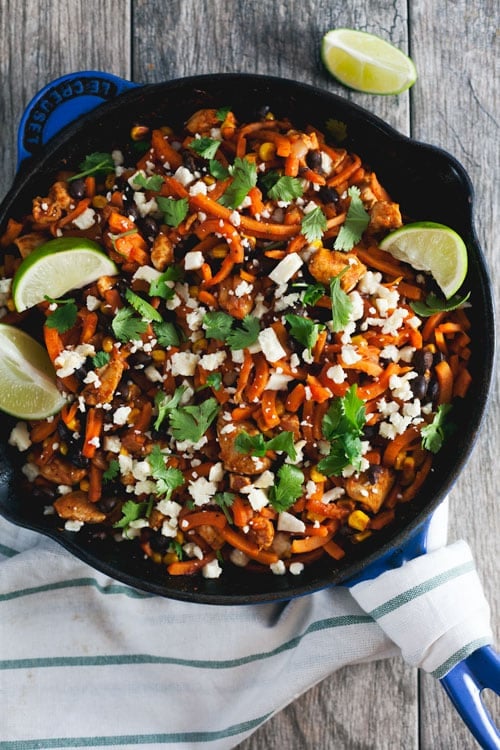 Chicken Enchilada Sweet Potato Noodles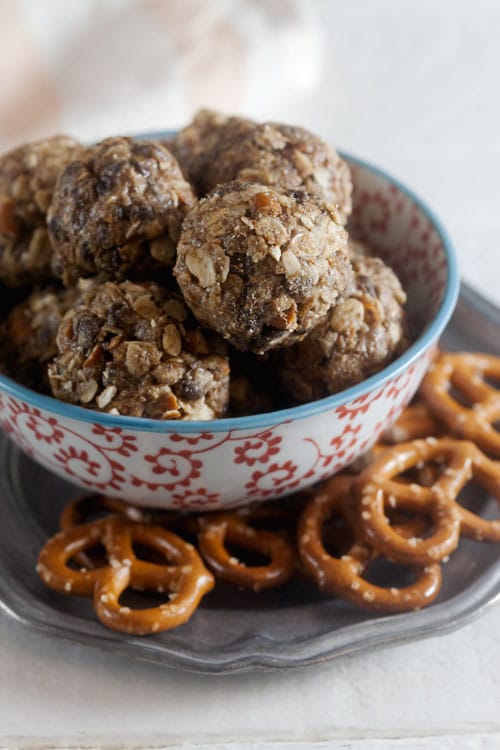 Chocolate, Peanut Butter, Pretzel Energy Bites
Earl Grey Apple Cider Cocktail
Chocolate Cannoli Sandwich Cookies
Spring Vegetable Grain Bowls with Pistachio Pest
Strawberry Cucumber Salad with Feta + Mint
Peace out, 2016!