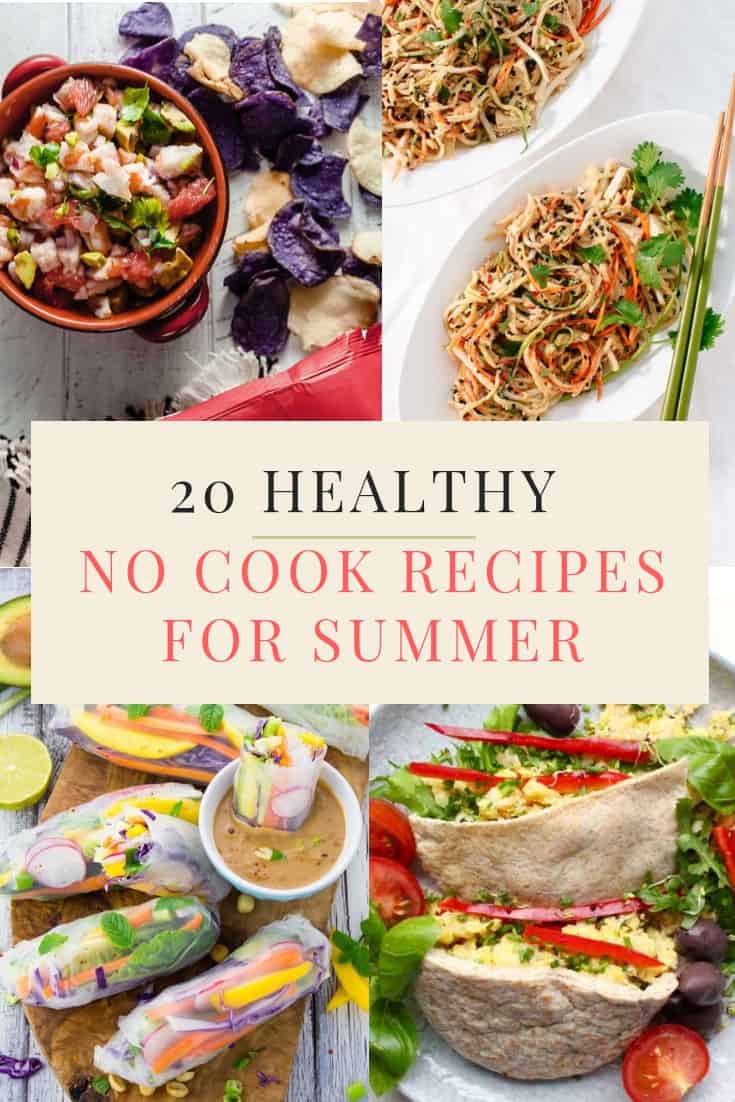 It was a cool, rainy spring but summer is finally here and I'm definitely not complaining. I love everything about summer weather ⁠— the hotter the better! We're right in the middle of our first heat wave and I'm 100% here for it.
This time of year I like to spend as much time as I can outside. We'll usually fire up the grill for dinner, but sometimes we don't feel like it. Or we're out of gas. Or it's just so hot that standing over any heat source ⁠— inside or outside ⁠— makes you feel like your face is going to melt off. For times like those, it's great to have an arsenal of healthy no-cook meals to draw from.
This collection of simple no-cook dinner ideas is perfect for those summer nights when it's just too hot to turn on the oven ⁠— or eat. It's amazing what you can do with rotisserie chicken, a can of white beans or chickpeas, or fresh herbs. From big, leafy salads to ceviche and tortilla chips to all sorts of lettuce wraps, you're practically guaranteed to find a few new recipes to love.