2016 is almost here! I don't know about you, but I'm ready. 2015 had some great highs, but it also had some really terrible lows. Since I try to keep this site happy, I won't get into them all here. Instead, I'll focus on the good stuff.
I had an amazing summer – one of the best ever. I ate meatballs in Sweden, lobster and oysters in Maine, smoked meat in Montreal and just about everything under the sun at Disney World. I visited the Sabra factory in Richmond and ate my weight in hummus and I judged a veal slider competition in Western New York. I graduated from culinary school, got a new job (that has nothing to do with cooking), and fell in love with photography. I'm excited to see what 2016 has in store for me!
I just did a tally, and I published exactly 100 recipes here on Healthy Delicious this year. That's 100 recipes that were tested, perfected, photographed, and written about. No wonder I'm always exhausted!
Looking back on the recipes I published is one of my favorite ways to close out the year, and this year is no exception. I always have my own favorites, and it's interesting to see what ones rise to the top. Like every year, this list contains a few recipes that I had completely forgotten about and is missing a few of my personal favorites (namely crispy crust mushroom pizza and raspberry Earl Grey milkshakes), but it's a great collection. (Here are my most popular recipes from 2014, 2013, 2012, 2011, and 2010.)
Did your favorite make the list? Whether it did or not, I'd love to hear what it was!

Baked Quinoa Crusted Chicken Fingers
Roasted Red Pepper and White Bean Dip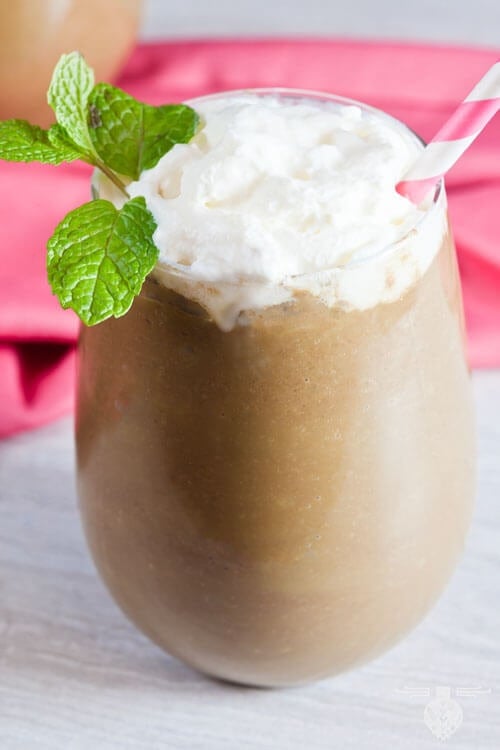 Chocolate Peppermint Green Smoothie
Blueberry-Rhubarb Frozen Yogurt Breakfast Pops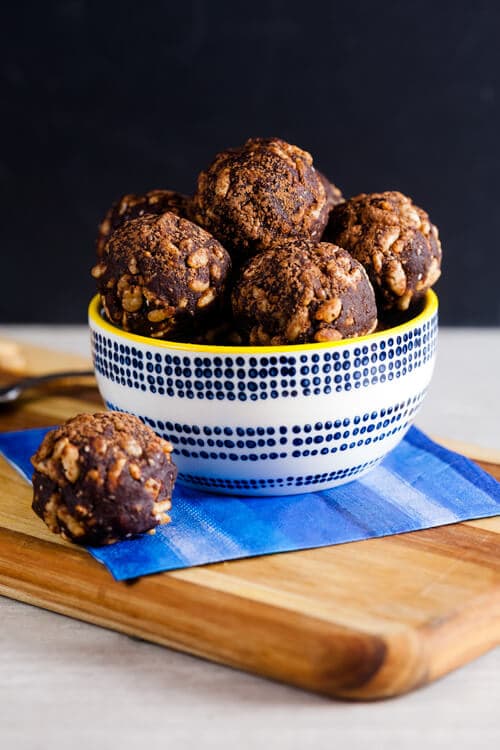 Crispy Chocolate Peanut Butter Energy Balls
Tropical Fruit Salad with Vanilla and Lime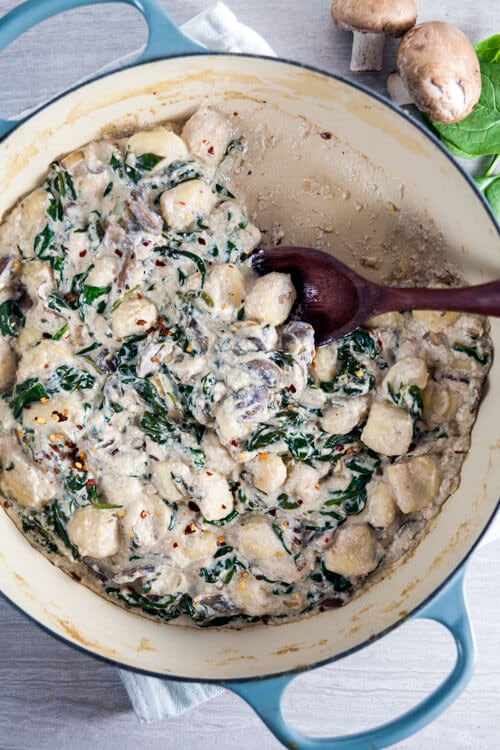 Baked Gnocchi with Spinach and Mushrooms
Roast Potatoes with Artichokes, Mushrooms, and Olives
Lightened-Up Loaded Baked Potato Soup
Dairy Free Banana Cupcakes with Brown Sugar Buttercream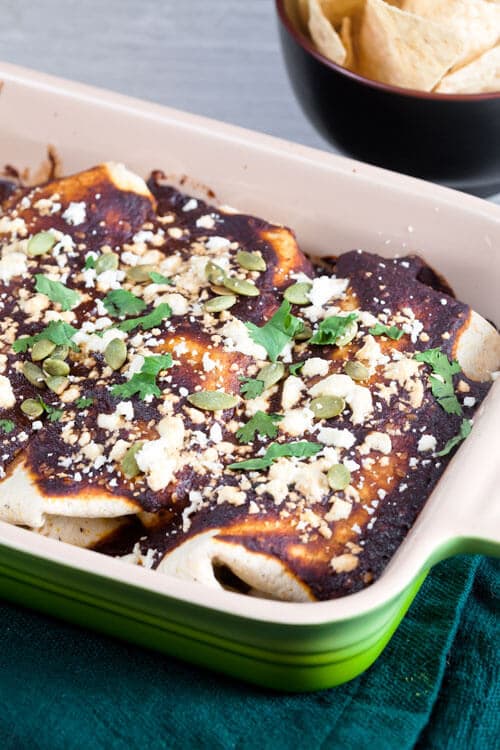 Butternut Squash Enchiladas with Easy Mole Sauce
Thanks for following along – here's to a happy and healthy 2016!