A collection of the most popular recipes on Healthy Delicious in 2017

2017 was kind of a weird year. On one hand, it seemed insanely long. On the other, I can't believe it's already over. A lot of really shitty stuff happened in the world, but on a personal level I actually had a really great year. I actually wasn't super focused on this site (I went through a few phases where I kind of dreaded cooking) but I still shared 69 new recipes here in 2017! I also started playing around with doing some recipe videos – they're a ton of work, but I do enjoy doing them.
We travelled a lot – Shawn and I went to Miami and New Orleans, and took a few day trips to New York City. It was the first time in a long time that I took a real vacation and didn't just tack on a few days to the end of a conference. I love exploring new places and all of these trips left me with a ton of recipe inspiration.
I joined a "Biggest Loser" competition in the spring and while I was far from the biggest loser, I came out of it with an amazing new group of friends that inspire me every day (shout out to the FPs – I love you girls so much!) I also joined a gym! I never in a million years thought I'd love going to the gym, but somehow I've fallen completely in love with aqua classes and with spinning.
I also did a few rounds of Whole 30 and completely fell in love with that. In fact, we both liked it so much that we decided to transition to a paleo-ish diet in 2018! We don't plan to be super duper strict with it, so this definitely won't be turning into a paleo blog (at least not yet?), but you'll likely start seeing more a lot more paleo and Whole 30 compliant recipes here. I'm really excited about it and already have a few great new recipes that I can't wait to share!
Without further ado, here are the top 10 most popular Healthy Delicious recipes of 2017. Did your favorite make the cut? Leave a comment or send me an email to let me know what it was!
(Here are my most popular recipes from 2016, 2015, 2014, 2013, 2012, 2011, and 2010.)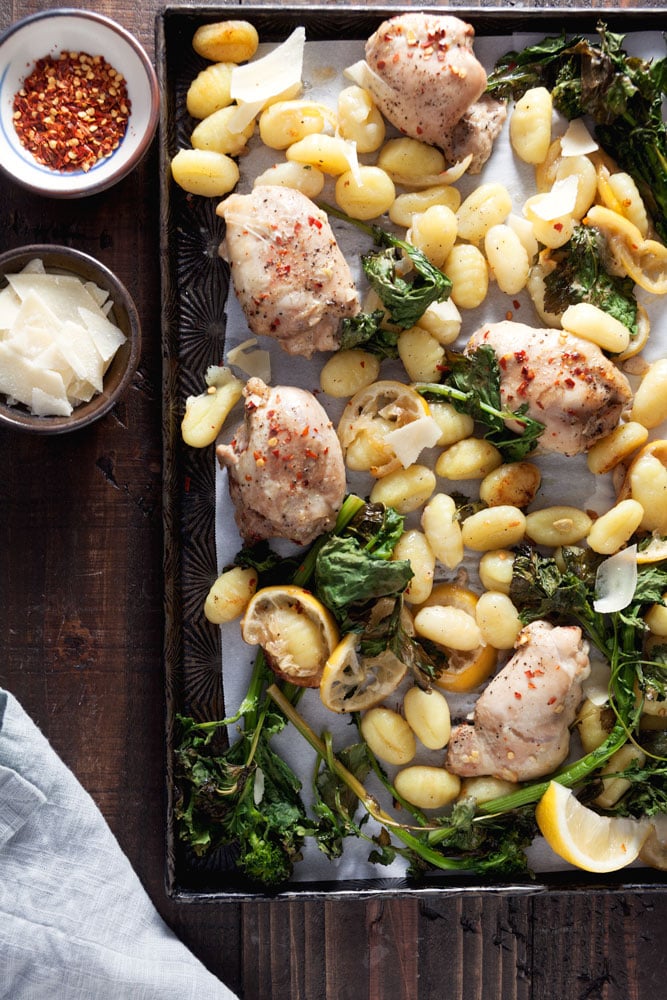 1. Sheet pan chicken and gnocchi – sheet pan meals were really popular this year in general but this one really took off. I love that you cook the gnocchi right in the oven without having to boil it first. Talk about easy! (Here's another sheet pan gnocchi recipe if you're interested.)

2. Chicken cauliflower rice soup – This comforting soup was inspired by childhood favorite, chicken and stars. cauliflower rice and coconut milk mean it's paleo and whole 30 compliant! (Plus it's super easy to make.)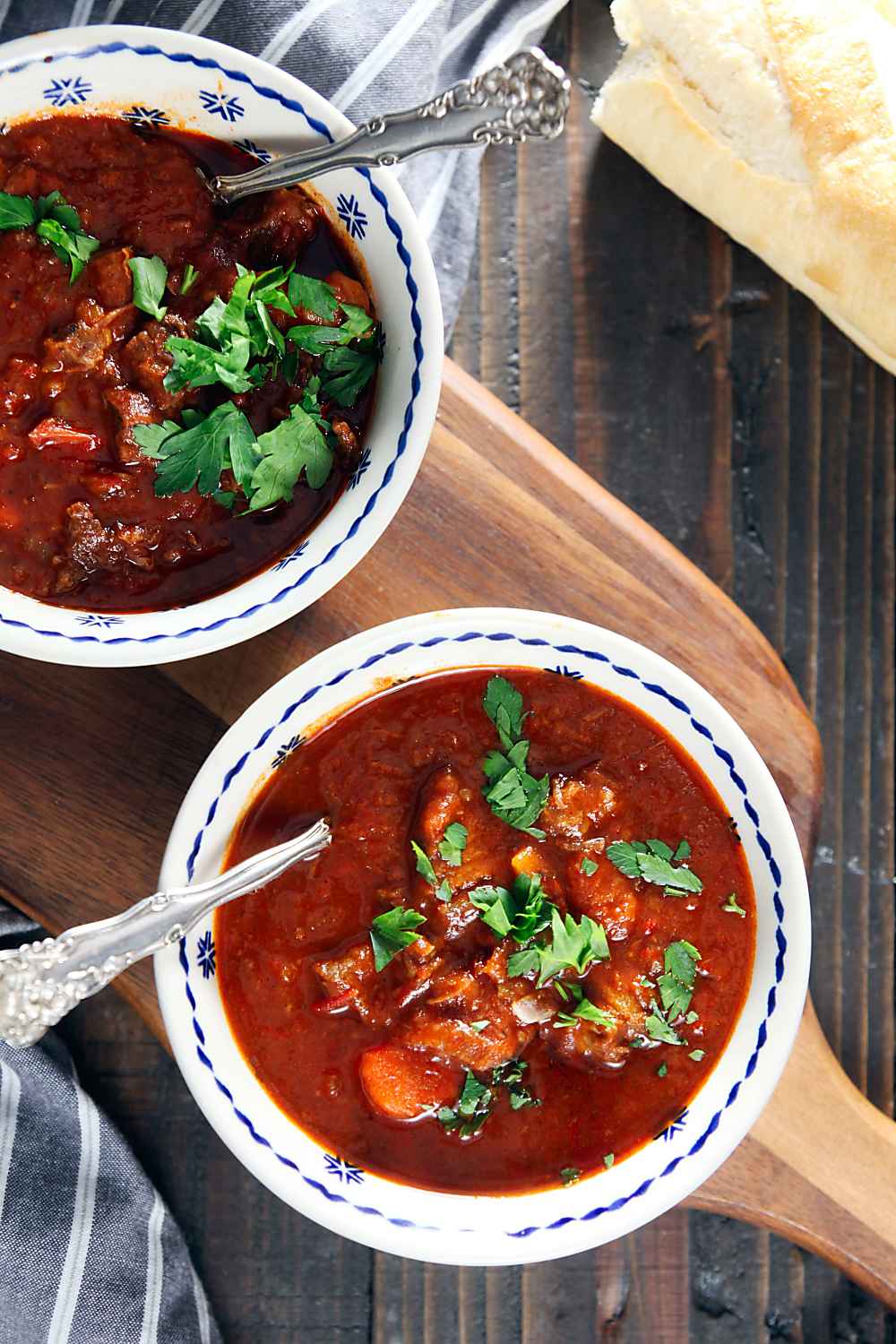 3. Goulash soup – Soup is kind of my thing, so it's not a huge surprise to see two of them so high up on this list. This goulash soup is one of my personal favorites, too. The beef is super tender and the broth has a really deep, complex flavor.

4. Mayo-free chicken salad sandwiches – This mayo-free chicken salad is so delicious. It's dressed with a tangy lemon vinaigrette and is delicious on a croissant or in lettuce cups (skip the bread and it's paleo!)

5. Easy turkey wraps with caramelized onion goat cheese spread – This recipe is all about that delicious spread!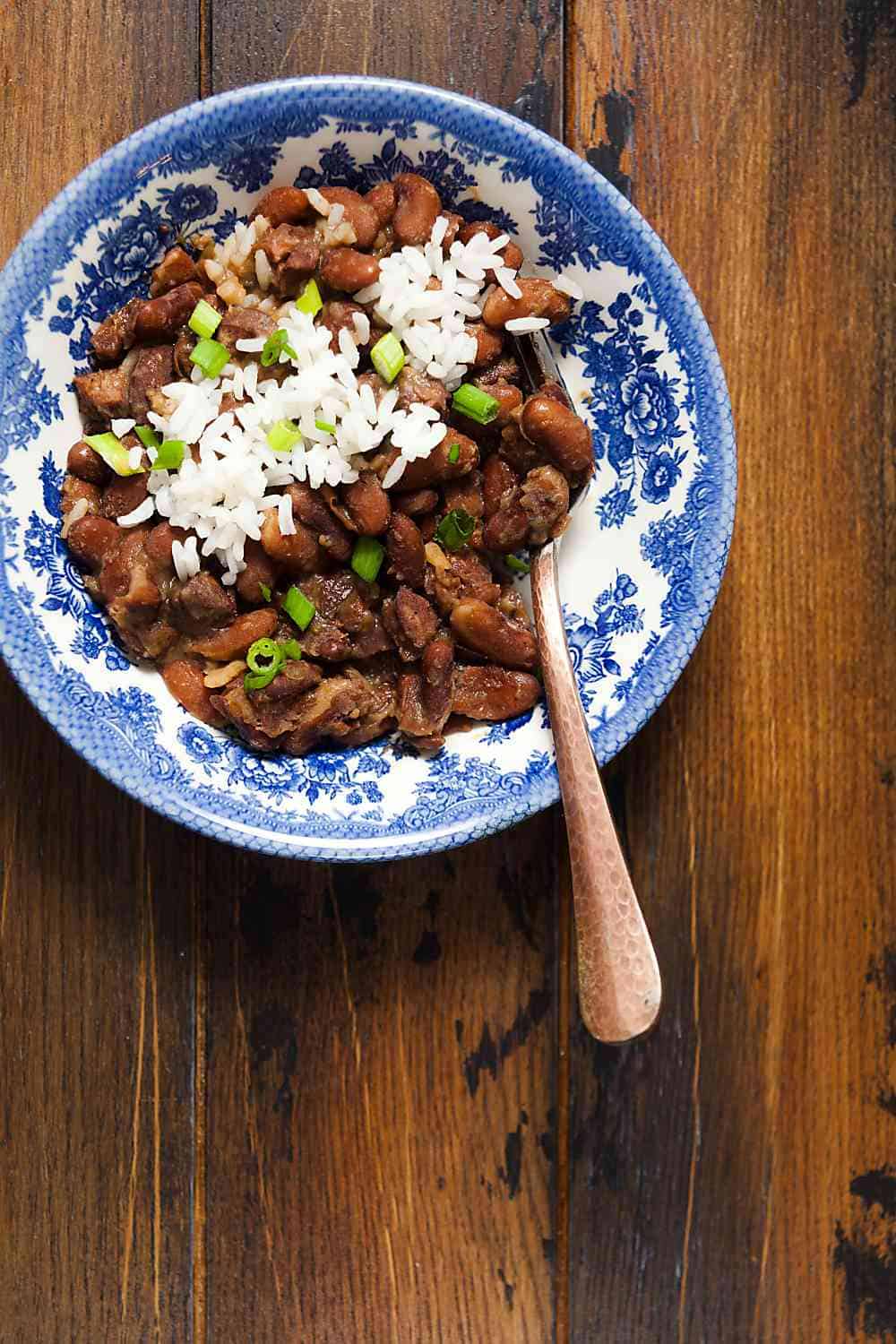 6. Instant pot red beans and rice – inspired by my trip to New Orleans, of course.

7, Watermelon smoothies – These are so good, with a great sweet-tart flavor and just four ingredients!
8. One pot cajun chicken pasta with artichokes – I made this one a lot this year, myself. It's so easy and really flavorful. You have to love a one pot meal!

9. Pina colada protein shakes – This is definitely one of my favorite recipes of the year, and my favorite protein shake recipe ever. It's how I started most mornings this summer.

10. Ham and kale egg cups – These are a great, paleo-friendly breakfast that you can make ahead for the week!