Slow-simmered goulash soup is a great way to warm up on a cold winter weekend.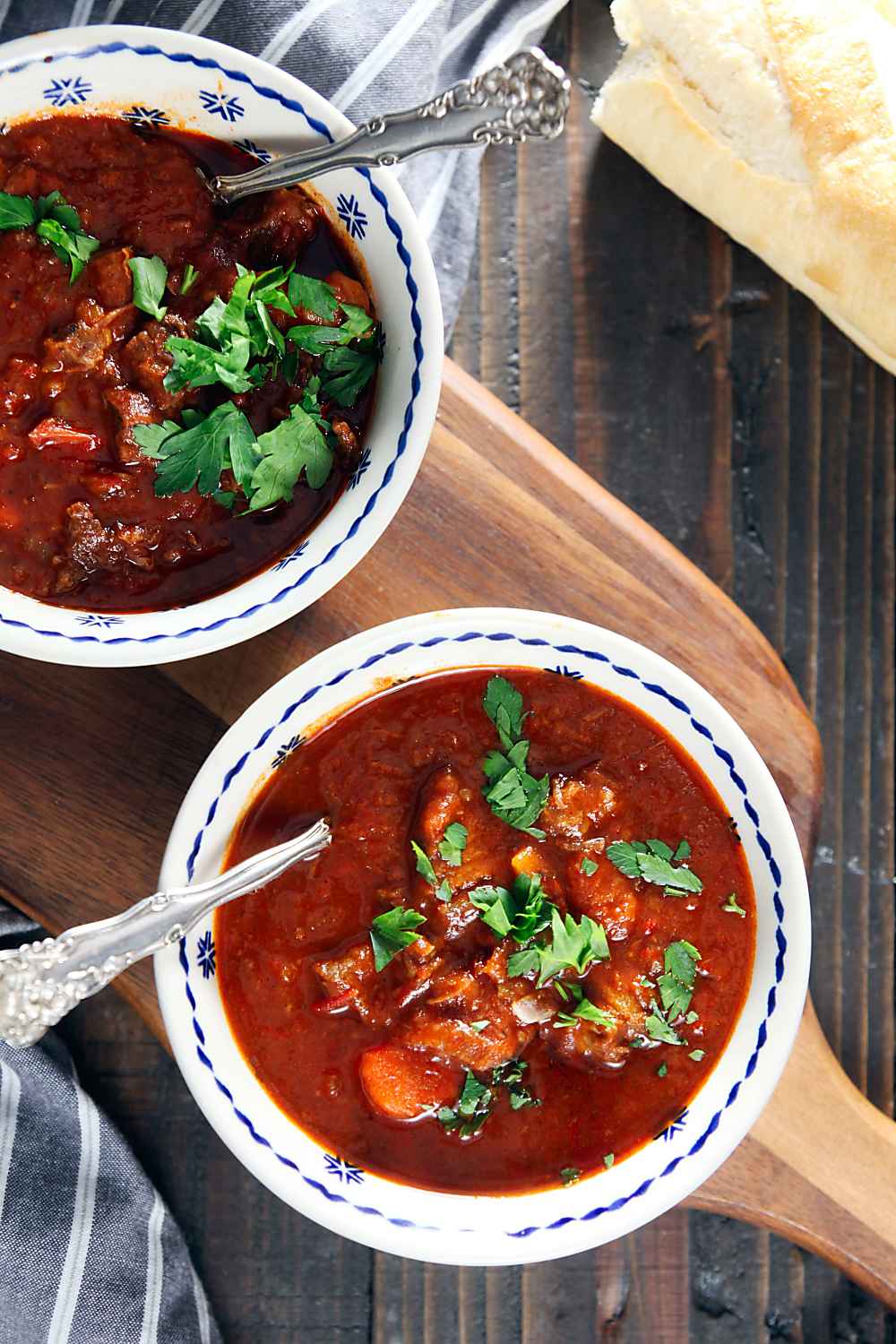 Shawn and I stumbled across a new-to-us Eastern European restaurant late last fall. As soon as we walked in the door, we knew it was a special place – it smelled so good! Everything on the menu sounded great, and we definitely ended up over ordering. It was worth it. Everything was homemade, and from the pierogi to the stuffed cabbage, it all tasted like it came straight out of a grandma's kitchen. The star of the meal was a simple Hungarian goulash soup, full of tender beef and spicy paprika.
Growing up, Hungarian goulash made a regular appearance on out dinner table. It was one of my favorite dinners, but it was completely different than this goulash soup. Mom's goulash was made in a crockpot, and was essentially beef stew served over egg noodles. (While I was doing research for this goulash soup recipe, I was surprised to lean that there's another version of "goulash" involving ground beef and elbow noodles. This definitely isn't that.)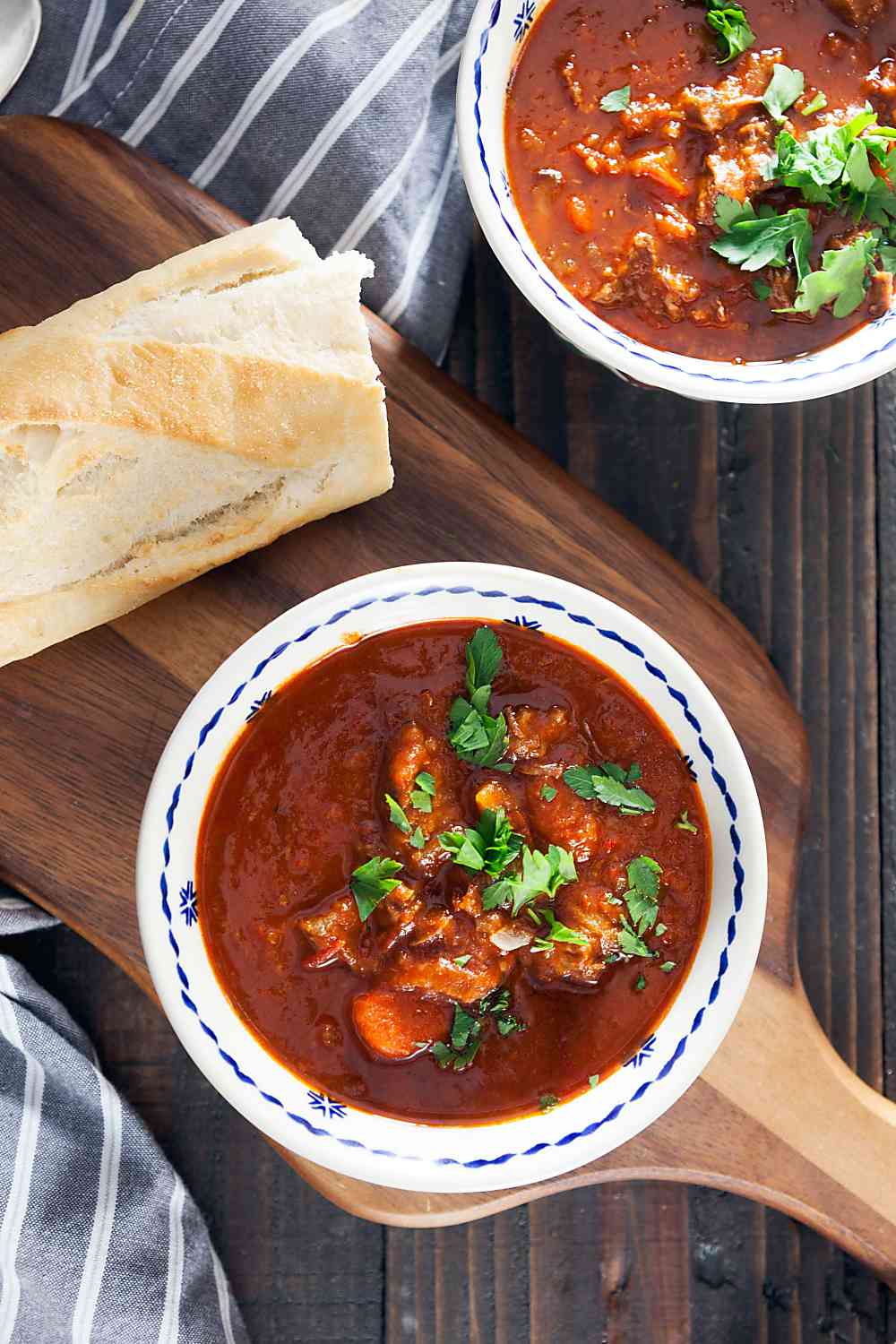 How to make Goulash Soup
At it's most basic, Hungarian goulash is a simple meal of stewed beef flavored with paprika and onion. When I say it's flavored with paprika, I mean it's flavored with a lot of paprika. You'll use almost a half cup and it turns the soup a brilliant red color. Shawn didn't believe me when I told him there weren't any tomatoes in it!
Since you'll be using so much paprika in this recipe, be sure to use one that's good quality – I like to buy mine from Penzey's or The Spice House. I use a combination of sweet and hot paprika to give the goulash a little bit of zip. You can use all sweet paprika, if you prefer, or use up to half hot paprika if you like things spicier. What you don't want to do is use smoked paprika. As much as I love that scattered over the top of my cauliflower cheese soup, it's strong flavor isn't appropriate in this recipe.
Like my roast vegetable soup, this Hungarian goulash soup is Whole 30 complaint. If you aren't following the plan, I like to serve it with buttered egg noodles or crusty bread. If you are following it, it's great with a big green salad.
This goulash soup recipe first appeared on Food Fanatic, where I contribute soup recipes every month.