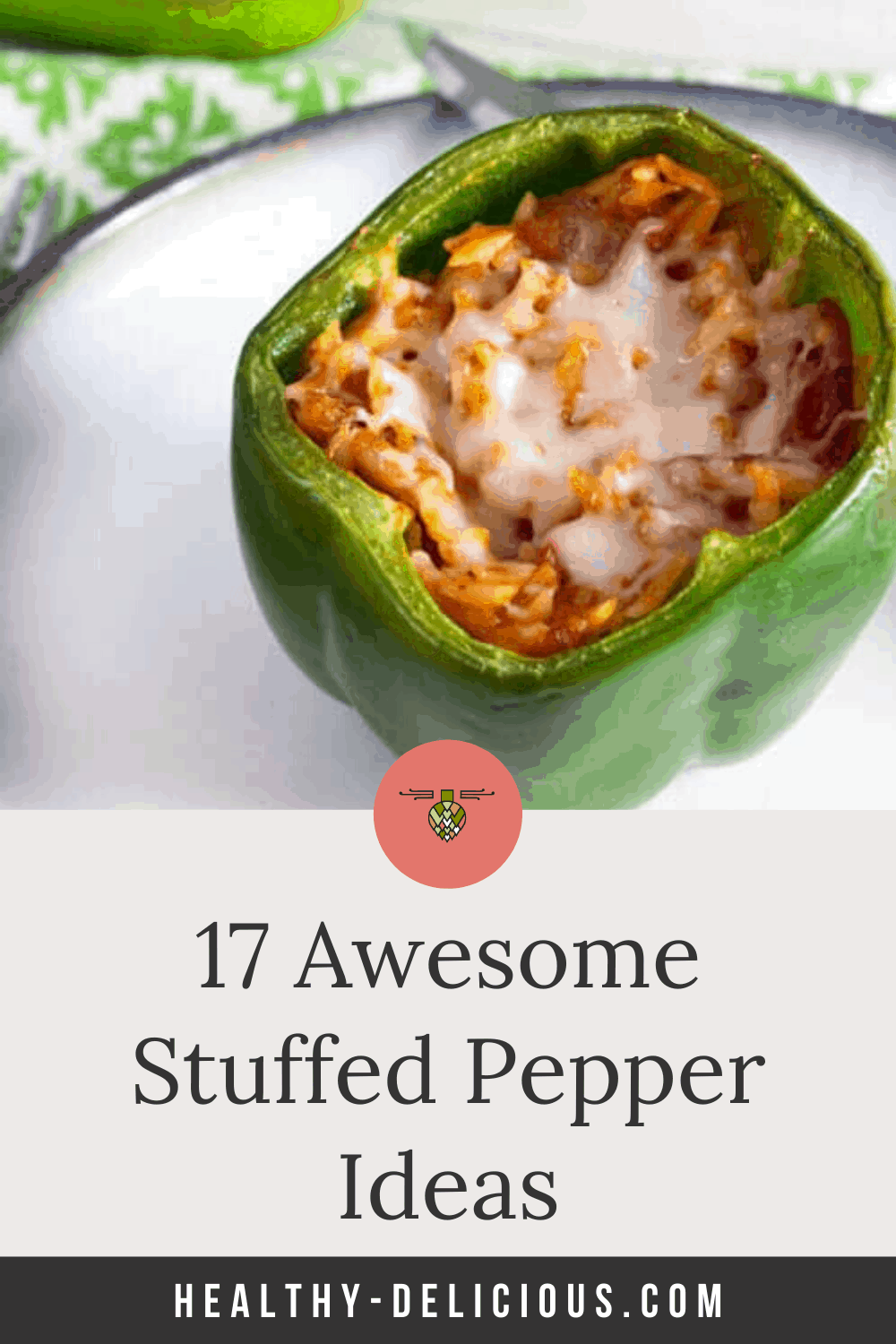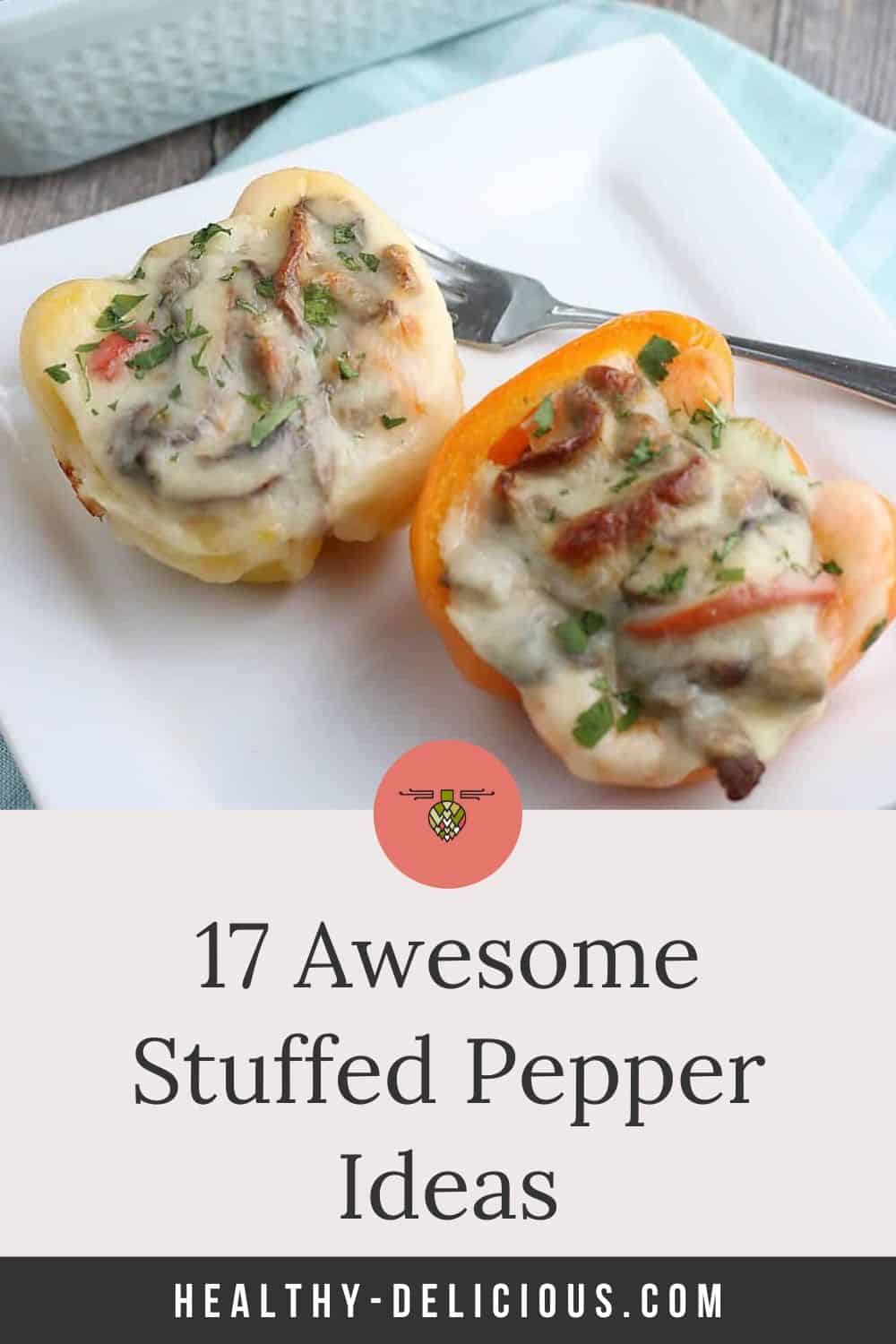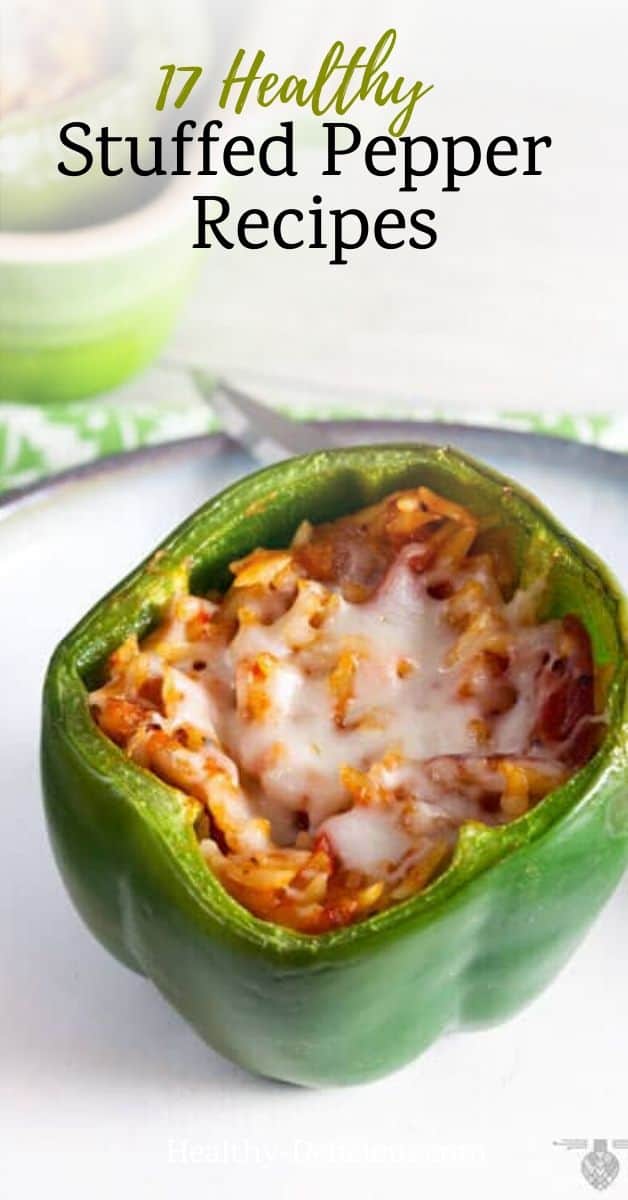 Stuffed Peppers
I definitely have a thing for stuffed peppers. They're easy to make, there are infinite ways to fill them, and, depending on what you add to them, they can be a really healthy dinner option. Plus they're so fun and the presentation can't be beat.
They're great reheated, so they're perfect for meal prep. You can even make a big batch and freeze them for a quick dinner when you don't feel like cooking.
I've shared tons of stuffed pepper recipes here on Healthy Delicious over the years, so I thought it was about time to pull them all together in one spot. Think of it as your one-stop stuffed peppers shop.
At this point, I'd consider myself to be somewhat of a stuffed pepper expert, so I'll also answer some FAQs. If you have any more stuffed pepper questions, but sure to leave a comment and I'll try my best to help you out!
How to make stuffed peppers
There are tons of ways to make stuffed peppers, and different recipes use different techniques. The most classic way to make them is to cook meat, sauce, and a grain on the stovetop and then stuff it into the hollowed-out peppers. Then transfer them to the oven and bake until the peppers are soft!
Below, I've also included recipes with some modern twists, like slow cooker stuffed peppers and Instant Pot stuffed peppers. You'll also find a stuffed pepper soup and even a casserole!
Are stuffed peppers healthy?
Stuffed peppers can absolutely be healthy, depending on what you put in them! They're so easy to customize. Many stuffed peppers recipes use rice or another grain to add bulk to the filling, but you can easily use whole grains for this. Quinoa or brown rice are both great options.

You can also use more meat or vegetables to keep things low carb or even keto! Since peppers are naturally gluten-free, it's easy to make gluten-free stuffed peppers, too. Just make sure to check any ingredients that you add to the filling.
Can you freeze stuffed peppers?
Yes! Stuffed Peppers freeze really well. To prevent frostbite, wrap each pepper individually and place them in an airtight container. They'll stay tasting great for about 3 months.

To reheat frozen peppers, place them in a baking dish and bake at 350F for 30-40 minutes, or until warmed through. You don't even need to defrost them first!
What kind of peppers should I use to make stuffed peppers?
This depends on what you're filling them with! I personally love using red, yellow, or orange peppers for most recipes. They're sweeter and less bitter than green bell peppers.

Some recipes work really well with green peppers though. For example, jambalaya stuffed peppers are great with green peppers since that sharp flavor complements the jambalaya flavors really well.

You can also use poblano pepper, Hatch chiles, or even jalapeno peppers. Think about the flavors in the recipe that you're making, then get creative!
Do you have to boil peppers before stuffing them?
Nope. Boiling the peppers first softens them up so they cook a little bit faster, but it's annoying and not necessary. I pour a little bit of water into the bottom of my baking dish and cover the dish with foil. That way, the peppers steam while they bake. They still only need about a half hour in the oven. Take the foil off the pan for the last few minutes of cooking to help the top of the filling brown.
What to eat with stuffed peppers
The beauty of stuffed peppers is that they're a complete meal all on their own! You can never go wrong with a green side salad though. You could also serve them with a corn salad or citrus and avocado salad.
[mv_create key="746″ type="list" title="17 Awesome Stuffed Pepper Recipes" thumbnail="https://www.healthy-delicious.com/wp-content/uploads/2020/02/Italian-stuffed-peppers-6-700px.jpgfit7002c1050ssl1.jpg" layout="numbered"]