White beans give this spicy bacon and scallion dip a luxuriously creamy texture and makes it great substitute for cheese dip.
For today's contribution to the Tabasco 10-Ingredient challenge, I decided to make a recipe that's a little more traditional than yesterdays roast chicken and farro. This bacon and scallion dip makes an awesome mid-afternoon snack with raw veggies or pita chips (Sunday football, anyone?); you could also roll it in a tortilla for an ad hoc burrito.
White beans give the dip a luxuriously rich and silky texture and if you didn't know better you'd sweat there was queso hiding in there somewhere.
It's also crazy easy to make; the hardest part is waiting for the bacon to cook up nice and crispy – there's nothing worse than flabby bacon in your dip – and then waiting for it to cool without eating it all.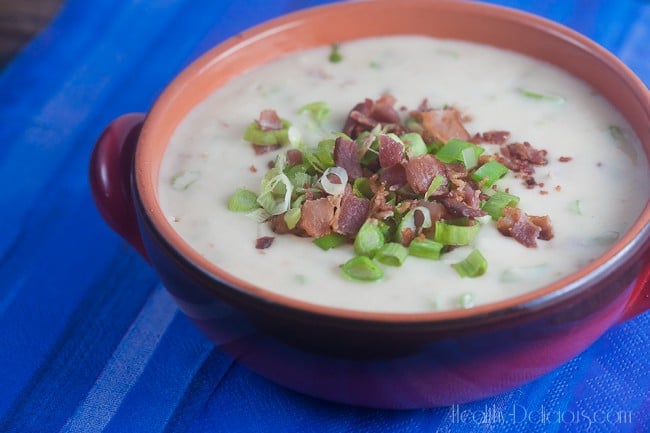 This post was sponsored by Tabasco. I created this recipe as Tabasco 10-Ingredient Challenge.