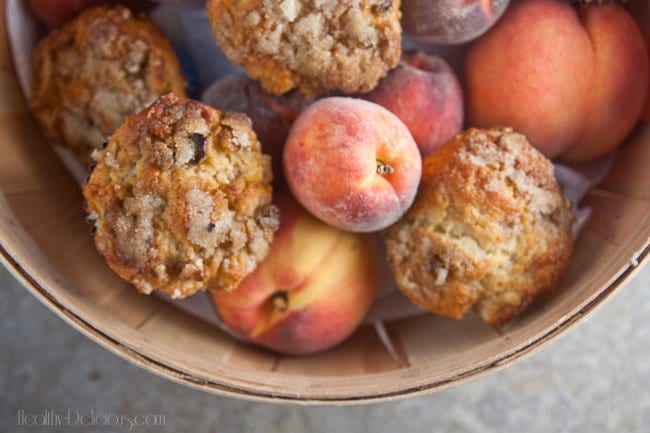 The peaches this summer have been amazing. From eating them out of hand as a snack to grilling them and putting them on top of salad, I can't get enough! Unfortunately, sometimes I go overboard and buy way more than I can possibly eat. I had a few that were starting to get a little too soft and bruised, so I decided to roast them and bake them into muffins crowned with crispy cinnamon streusel. They taste like everything good about summer, all baked up into a neat little package.
And they just might be the best muffins I've ever made. (Or eaten!)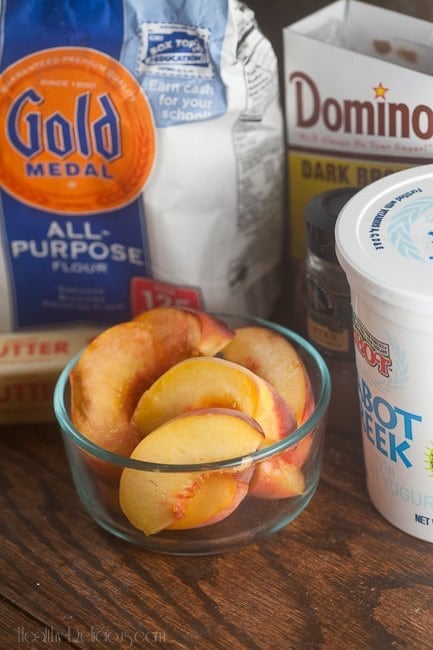 I recently signed on as a Gold Medal partner blogger and will be working with them to develop several new recipes over the next year. I'm very excited and proud to be aligning with this product, and I look forward to experimenting with their flours and really putting them to the test!
As I've written before, flour can vary a lot because of the variations in the wheat. Since Gold Medal oversees the entire milling process, it's incredibly consistent from bag to bag. That means the bag I buy in a few months or the bag you buy halfway across the county will give us the same results, which just makes things so much easier. I've also found that it's perfect when you're looking for a light, airy baked item with good rise. In this recipe, it helps keep the insides of the muffins impossibly soft and tender – almost cupcake-like.

This post was created in partnership with Gold Medal; I was compensated for my time creating the recipe for roasted peach muffins. All opinions are my own.