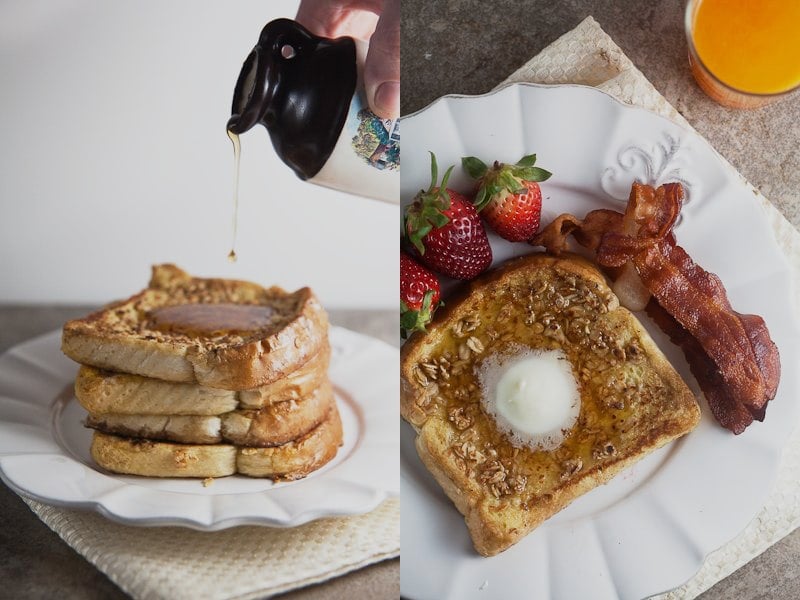 Back when I lived in DC, one of the restaurants we liked for brunch featured granola crusted french toast. I always almost ordered it, but every time I would change my mind at the last second and go with the crab cakes benedict instead. I figured the French toast would be easy enough to make at home, you now? But can you believe we moved away almost 7 years ago and, until last week, and had never actually attempted making it?
I've made French toast approximately a billion times in the last 7 years, and I don't know why it took me so long to add some granola to it. It's such an easy way to add a fun spin to a classic dish, and I really loved the extra texture that it gives the custardy bread. It adds the perfect amount of crunch and a subtle nutty/toasty flavor that really makes this dish something special.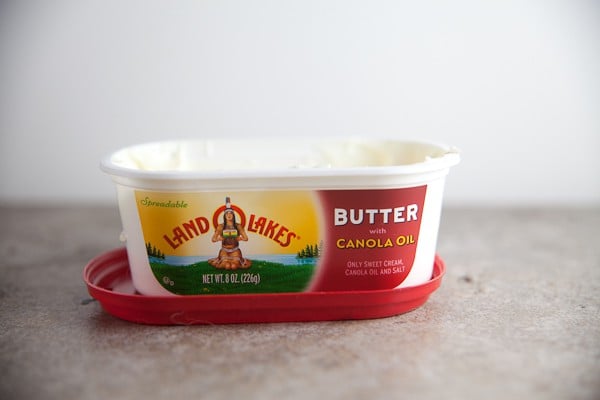 I worked with LAND O LAKES® Butter with Canola Oil to perfect this recipe. I wasn't planning on talking about the butter (and they didn't ask me to), but I was really impressed with it so I wanted to mention it. It's pretty simple – just cream, canola oil, and salt – but it has a perfectly spreadable texture, even right out of the fridge. It's great for bread and butter (which I've been eating far too much of lately!) and it melted beautifully on top of this french toast. Nothing frustrated me more than being super hungry and having to wait while the butter on top of my french toast or pancakes gets all melty, so this is a very welcome addition to my fridge.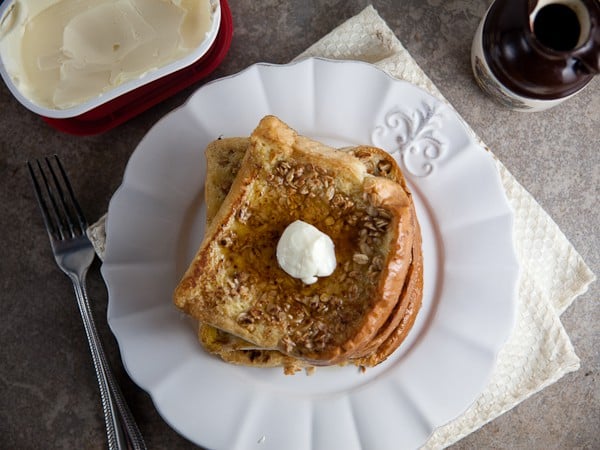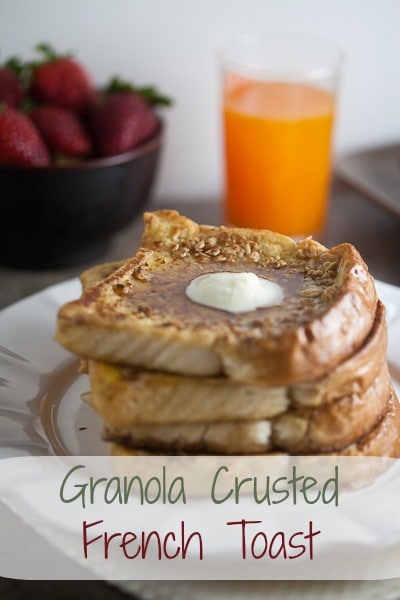 This post was brought to you in partnership with LAND O LAKES/General Mills. The recipe for granola crusted French toast and all opinions are my own. Always have been, always will be.