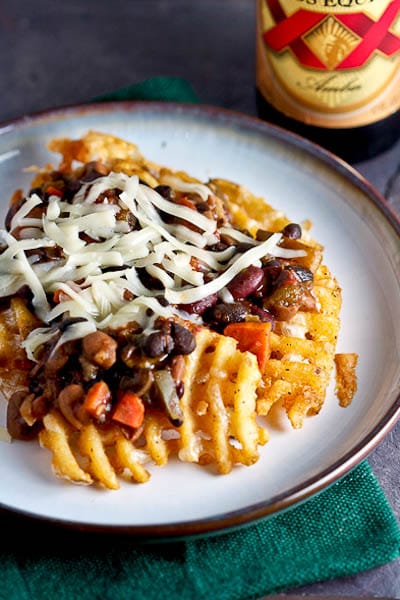 I've recently developed a dinnertime problem that will surprise friends and family that I have known me for a long time: I haven't had time to cook as much as I'd like to because I'm too busy exercising. I know.
I'm the girl who grew up hating gym so much that she joined the tennis team just to get out of it; the girl who managed to fall in love with a form of dance where you only move half of your body. I don't know what's gotten into me, but I'm suddenly obsessed with yoga and hulafit. Which means that, two nights a week for the past few months, I haven't gotten home until 8:30. And when I do get home, I'm starving and don't want to spend time actually cooking.
After a few weeks of alternating between pizza, Chipotle, and Chinese take-out after my classes, I realized I needed to come up with a better solution.
Remembering my mom's dinner solution for nights when I hate late dance practices throughout high school, I dragged out the ole' crockpot and made a hearty vegetarian chili. Then I spooned it over baked waffle fries and topped it with cheese.
After all, an hour of hula hooping can burn upwards of 500 calories. After that, I deserve a few fries.