Big, bold gingerbread thumbprint cookies filled with chewy, salted caramel. Pour yourself a big glass of milk and enjoy!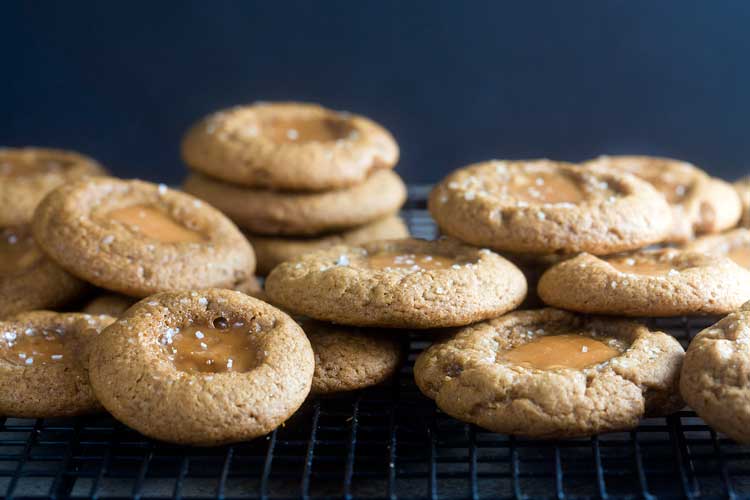 I've been a little cookie-happy this Christmas. Between the Cinnamon Chipotle Crinkles, Maple-Walnut Butter Cookies and now these Salted Caramel Gingerbread Thumbprints… let's just say I could use a vegetable or two in my life right about now. This is my last cookie for the season though – promise!
These gingerbread cookies are soft and chewy, with a big punch of molasses. No wimpy gingerbread, here. The centers are filled with caramel and a pinch of flaky salt. They're sticky and sweet and over the top and awesome. The crinkles and butter cookies that I shares earlier this month are great with a cup of tea or cocoa, but these gingerbread thumbprints cry out for a big, cold glass of milk.