These crunchy eggnog sugar cookies are a festive addition to any Christmas gathering. Egg yolks, rum flavoring, and lots and lots of nutmeg give them all the flavor of the classic holiday drink – without the calories.
In my world, the holiday season doesn't start until I've poured my first glass of eggnog. I love it – I have ever since I was a little kid. These days I've switched to coconut nog and, even though it's still delicious, it's not quite the same as the real deal. I thought I'd make up for it by incorporating eggnog flavors into other things, starting with these sugar cookies.
These cookies don't have any actual eggnog in them, but they do use all of the ingredients that give eggnog it's distinctive flavor: egg yolks, cream (in the form of butter), rum flavoring, a touch of cinnamon, and lots and lots of fresh nutmeg.
They're crispy and not too sweet, so they're perfect as an afternoon snack alongside a cup of coffee or tea.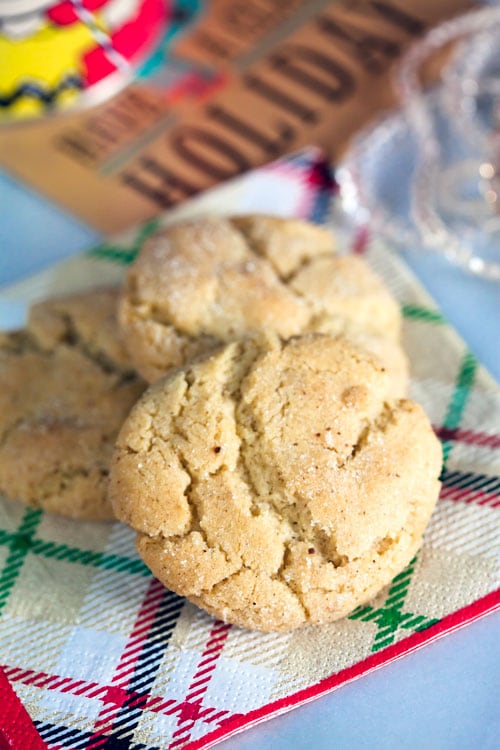 These eggnog sugar cookies were my contribution to this year's Great Food Blogger Cookie Swap, an annual cookie exchange that raises money for Cookies for Kids' Cancer (last year I made cinnamon chipotle crinkle cookies.)
It always amazes me how participants' cookies criss-cross the country in order to get to their final destinations. I sent a dozen cookies each to Cyndi from My Kitchen Craze, Elizabeth from Cooking with Milton, and Jessica from Stuck on Sweet. In return, I received some delicious citrusy from my friend Bree at Baked Bree, double chocolate chip cookies from Donna at Dang That's Delicious and German almond crescents from Alexis at Lexi Bites.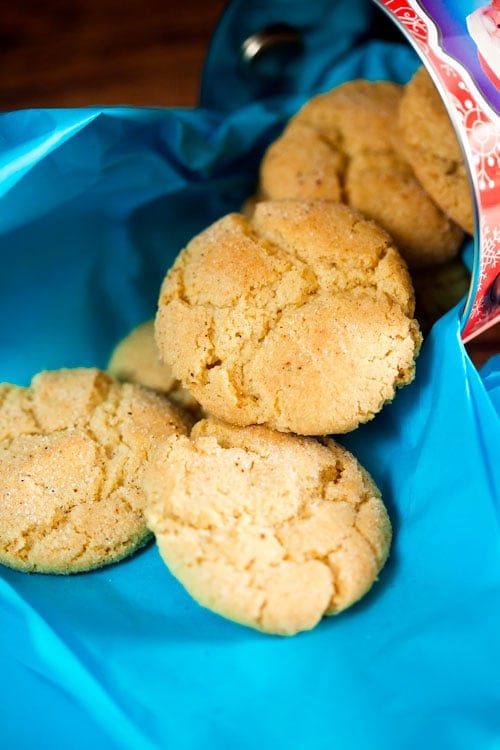 More eggnog recipes to make this Christmas:
Eggnog and Cherry Breakfast Buns
Eggnog Cheesecake Swirled Brownies
Chocolate Layer Cake with Eggnog Icing