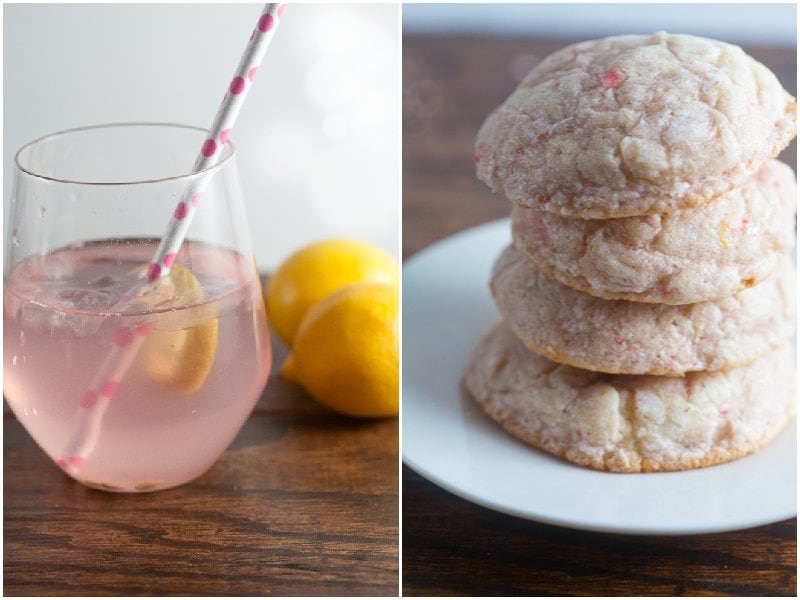 I had a recipe all planned out to share with you today. I was so excited to share it, but then these pink lemonade cookies happened. You guys, these are insane. They very well might be the very best cookies I've ever made. I literally took one bite and started dancing all over my house. I couldn't stand to have them not be the very next thing that I shared here. You need them in your life.
For the past few weeks, I've been completely obsessed with the idea of making pink lemonade cookies. I wanted them to be tart and lemony and perfectly chewy. And I didn't want to use food coloring, lemon flavoring, or cake mix (which seems to be the secret ingredient of every other pink lemonade cookie recipe that I could find.)
It took me four tries to get them right, but it was so worth it.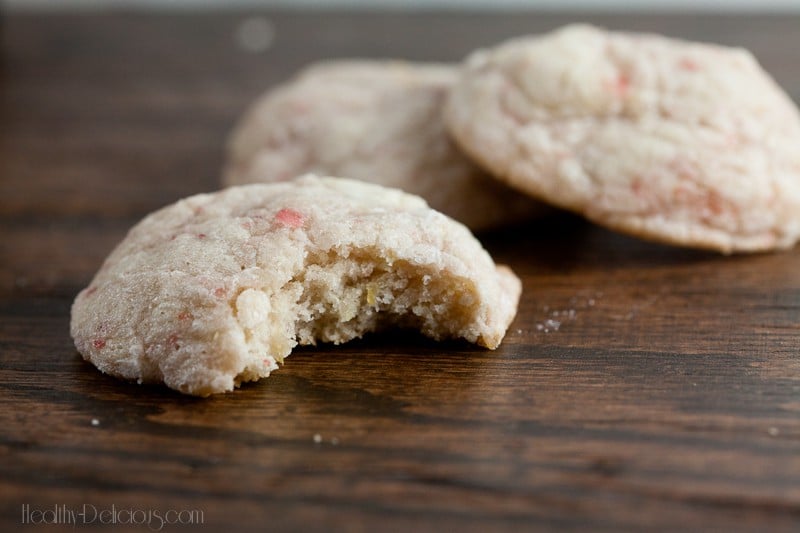 For drinking, I like lemonade that's colored with a splash of cranberry juice. I tried cranberry in my first attempt at this recipe, but those cookies were major duds. The juice didn't give them enough color or flavor. In fact, that batch didn't taste like much of anything at all!
These cookies get their subtle pink blush from freshly pureed strawberries. There's just enough to color them and give them a slight sweetness, but not enough to overpower the lemon. These are lemon cookies above all else, and they have all the bracing tartness that you would expect when taking a sip of freshly squeezed lemonade.
I wrapped up half of these (it was tough to part with them!) and shipped them off the Carrie from Bakeaholic Mama as part of this month's Leftovers Club, where bloggers share their leftover goodies with each other. I was supposed to blog about that last week, but I missed it because these took me so long to perfect. I wanted to give it a mention here anyway. If you're a food blogger and want to join in the fun, pop on over and check out the group! I hope Carrie loves these cookies as much as I do!
(I'd mail them to everyone if I could, but you'll have to make them for yourself.)