Last weekend, on a small farm in central Pennsylvania, something magical happened.
A few dozen food bloggers from all over North America gathered at Linden Gardens for the second annual Big Summer Potluck. I'm struggling to come up with words that will do this event justice.
We laughed. We learned. We cried. We hugged (for at least 8 seconds). I didn't see a single business card exchanged. Instead of "networking" we connected. Someone – I think it was Maggy – said that once you share a meal with someone, you're friends. At Big Summer Potluck, truer words couldn't be spoken.
Light. Composition. Color. Moment. Those were the elements of photography that Penny De Los Santos shared with us in the first of her two (we should be so lucky) presentations, and none were lacking this weekend. In fact, I was so caught up in the moment — listening, absorbing, just being — that I didn't take a single picture since before lunch on Saturday.
As speakers, Shauna (who I didn't manage to get a photo of) and Penny were mesmerizing. They spoke about what they do with so much passion that there wasn't a single dry eye in the room. Being surrounded by so many people who I can only describe as artists was beyond inspiring.
By the time I left on Sunday, my soul was singing and I had a new outlook on life; I feel such a deep sense of happiness and peace. I've been inspired to turn off my inner editor and stop worrying about what this blog is "supposed" to be. To live in the moment and see the world with new eyes. And to remember that beyond the Martha Stewart facades, we're really all just a bunch of hot blogger messes.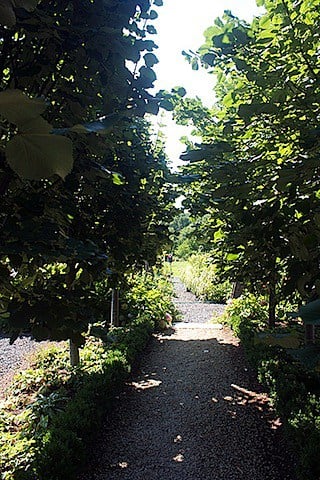 This post wouldn't be complete without a huge thank you to Erika, Maggy, Pam, and Sharon for putting together such a great event. You girls really outdid yourselves, and everyone appreciated it.
I'd also like to thank the event sponsors, who provided so much amazing food. I'm going to have to find a local source for Kerrygold's Cashel Blue cheese and Green Valley Organics yogurt and sour cream (so good I could eat it with a spoon!). And an extra special thanks to Green Mountain Coffee, who not only kept me caffeinated all weekend, but donated the keurig that I won as a door prize. (Thanks to Kitchen Aid and Popchips too!)
*****
No recipe today. I had been planning to post chipotle chicken tostadas with fresh corn salsa, but I felt the need to write this post first. The tostadas will be up later this week. While I will continue to post recipes featuring healthy, natural food, I should also mention that this weekend has inspired me to make some changes to the way I blog. I'm not sure exactly what they will be, but I hope you'll stick along for the ride.