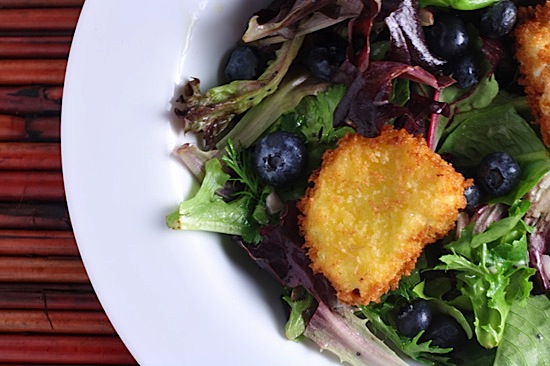 [shareaholic app="share_buttons" id="4705936″]
Lemons, lemons, lemons. This is the third post in a row that involves lemon in some way – it must be Spring! I've been playing around with the idea of a lemon-poppy vinaigrette for a while now, but I could never figure out the right application for it. Finally I decided to pair it with this delicate salad that is super simple yet bursting with flavor. I'm not exaggerating at all when I say that this may be my favorite salad of all time!
The tartness of the lemon-poppy vinaigrette, the warm, creamy goat cheese with a slight crunch from the breading, the fresh herbs that set the salad over the top in the flavor department – it all comes together in one big plate full of yum. We had this for dinner last night, and Shawn already asked if we could have it again tonight. So if you're looking for a springtime treat that won't weight you down, I highly suggest making this.