Instant Pot baked beans get a kiss of sweetness from maple syrup and a kick of spice from jalapeno pepper.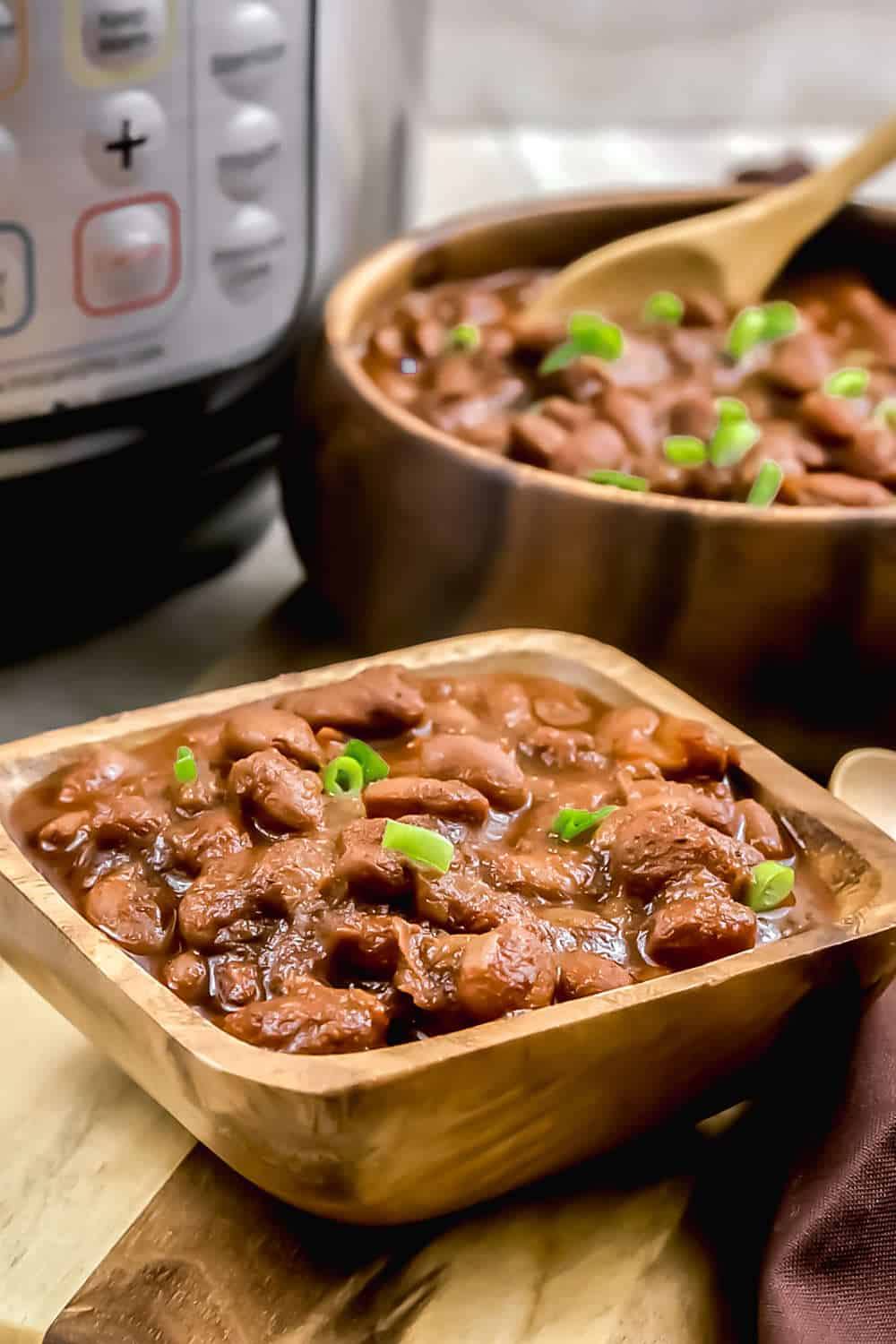 Baked beans were a staple at just about every family gathering we had when I was growing up, from Baptisms to backyard barbecues. They're one of my mom's signature dishes, and everyone goes crazy for them.
Everyone, that is, except me. I was never into them – barbecue baked beans out of a can were more my style. This Instant Pot baked beans recipe is inspired by my childhood favorite. They're a little sweet, a little spicy, and have a hint of classic barbecue flavor thanks to smoked paprika. These barbecue baked beans are sweetened with maple syrup and molasses, because that's how I do things here in the Healthy Delicious house.
Starting with dry beans means they have a gloriously smooth, creamy texture. No dry, mealy beans here! Plus, thanks to the Instant Pot, they're ready in just about an hour and a half and you don't have to heat up your house with a hot oven.
They're great with burgers, hot dogs, pulled pork, and other picnic food and would be great for Labor Day. But keep this recipe handy all winter long because they're also fantastic with baked ham. The leftovers are also great spooned over tortilla chips and topped with melted pepper jack cheese.