Foil pack chicken fajitas make mealtime a snap! Everything cooks together in a packet on your grill or in the oven, so cleanup is a breeze.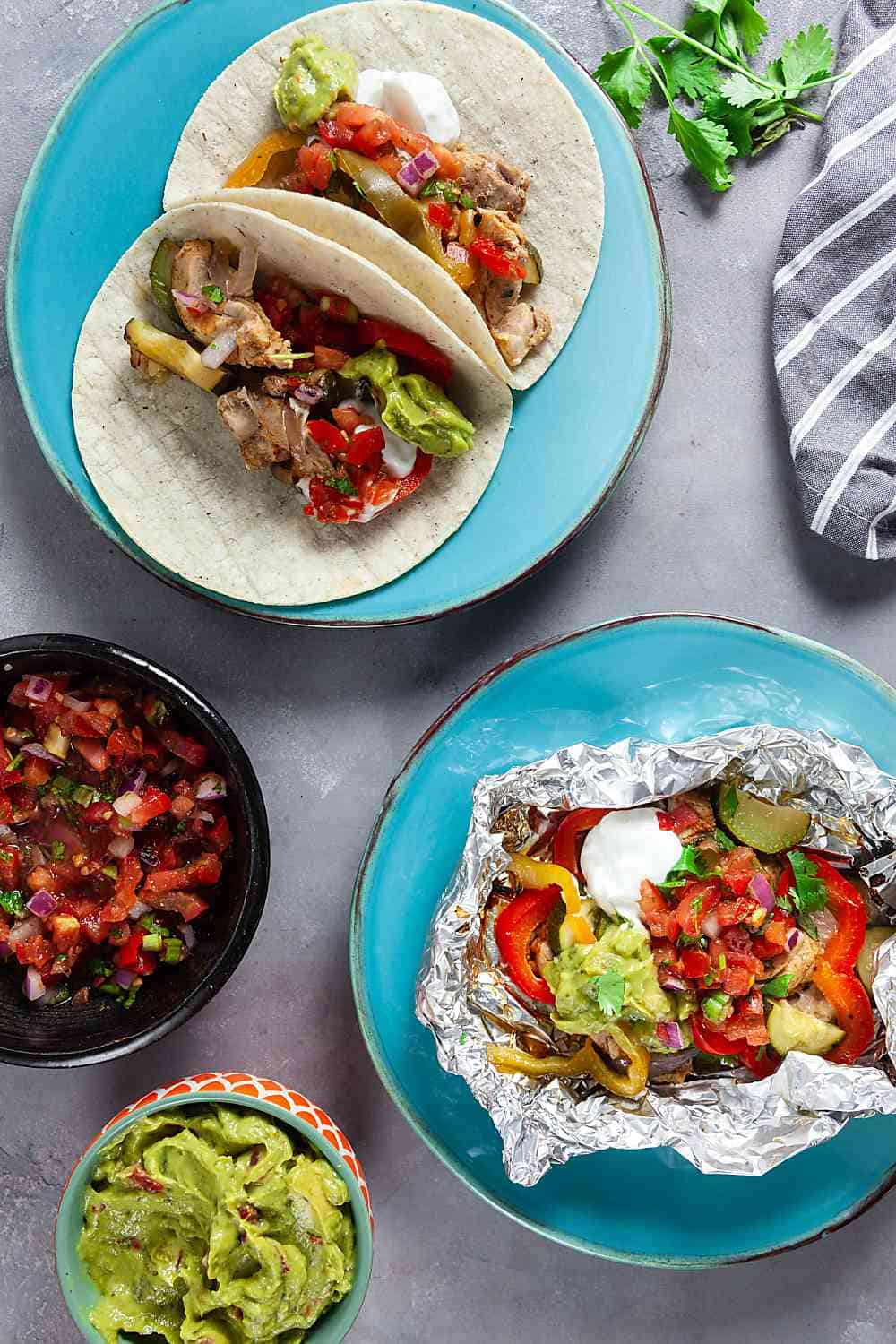 By now you all know I love making healthy sheet pan meals for no-fuss weeknight dinners. But, now that the weather is nice, I don't always want to turn on the oven. Plus I'd rather be outside anyway.
Right now, foil pack meals are my jam. I totally forgot about them until recently, but we made them all the time when I was a kid. They're great for camping since you don't need any pots or pans and there's not much to clean up. Plus they're just super easy.
I'm thinking about doing a whole series of them on the blog this summer. What do you think about that idea? Let me know! (If you don't have a grill, they're also super easy to adapt for the oven)
Another thing we used to eat all the time when I was a kid is chicken fajitas! I've shared Fajitas de Carne Asada with Onion Cilantro Salsa and Steak and Pickled Vegetable Fajitas here, but I haven't made good old chicken fajitas in ages. They used to be my favorite, which was a good thing since mom made them basically every time we had leftover chicken. When I made these foil pack chicken fajitas we gobbled up every last bit.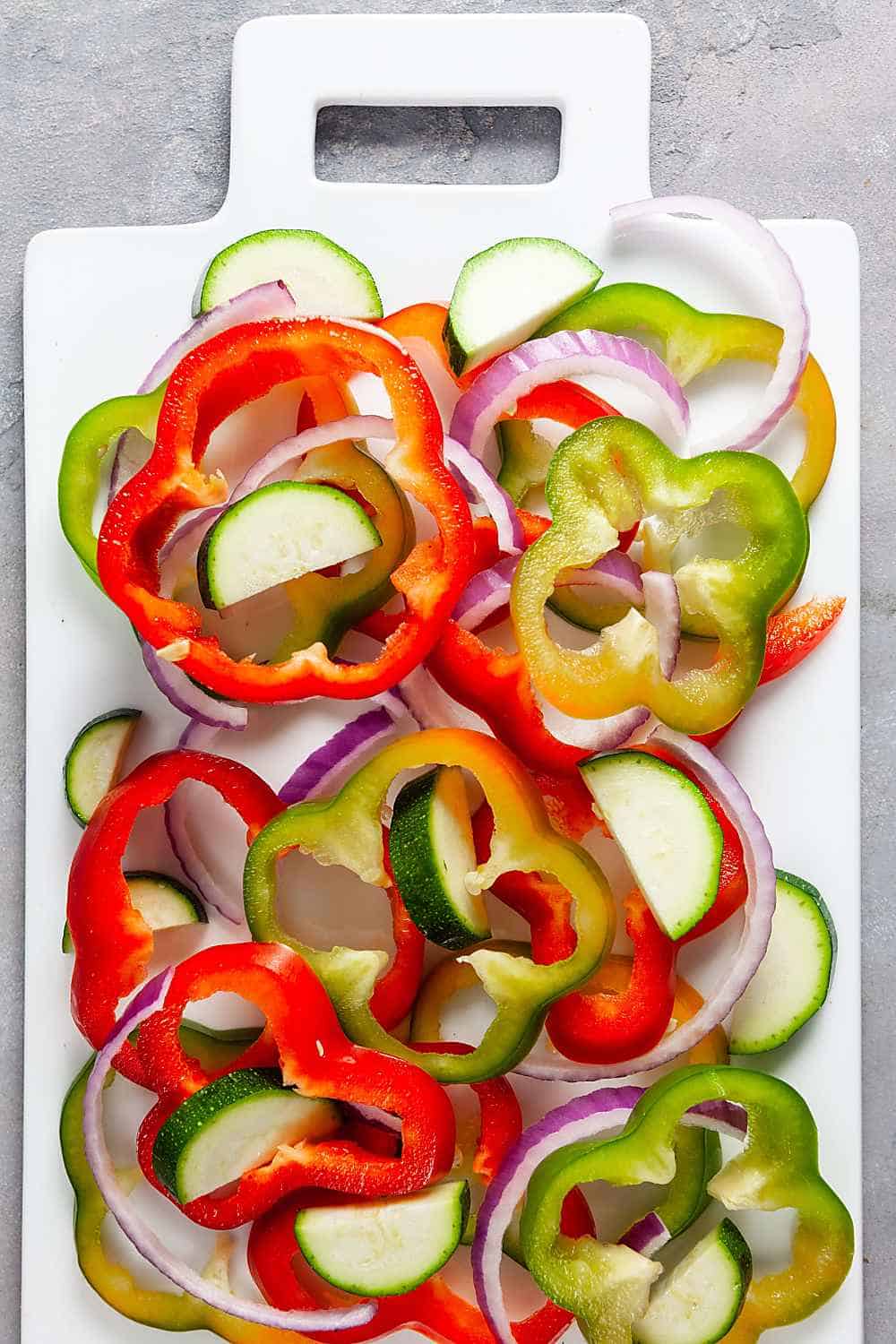 I added zucchini because I thought they could use more veggie goodness. You should, too, because it helps bulk them up and you barely even notice that it's there. It blends right in with the rest of the flavors.
Cutting the chicken into small pieces helps it cook at the same pace as the vegetables, so everything comes out perfect. I also pile the veggies on top of the chicken in the foil pack to keep them away from the direct heat of the grill while they cook. You can flip the packets over for a few minutes at the end if they need it, but starting with them on top keeps them from getting burnt or soggy.
When it comes to eating these foil pack chicken fajitas, the options are seemingly limitless! I subscribe to the "more is more" theory when it comes to toppings, so I set out fresh salsa, guacamole, plain Greek yogurt, fresh cilantro, lime wedges, and tortillas (I like siete tortillas for a grain free option.) You can add your toppings right to the packet and eat it with a fork, or scoop everything into a tortilla. Or you can serve it over rice or make it into a salad with some chopped romaine hearts.
You really can't go wrong!