This light and fluffy spinach artichoke omelet is ready in 3 minutes, thanks to OXO's microwave omelet maker. If you have more time in the morning, it can also be made on the stovetop.
It's a pretty well known fact that I'm not a morning person. So when you tell me that I can make a hot, fluffy omelet and crispy bacon in less than 5 minutes, you know I'll be intrigued.
OXO recently made that promise and asked me if I'd be interested in trying out some of their new products. Obviously, I couldn't say no. They sent me their Microwave Omelet Maker, Microwave Bacon Crisper, Good Grips Pour-Over Coffee Maker, and Clarity Adjustable Temperature Kettle, and I used all four of them to make the spinach artichoke omelet, bacon, and coffee pictured here.
Here are my thoughts on the items they sent: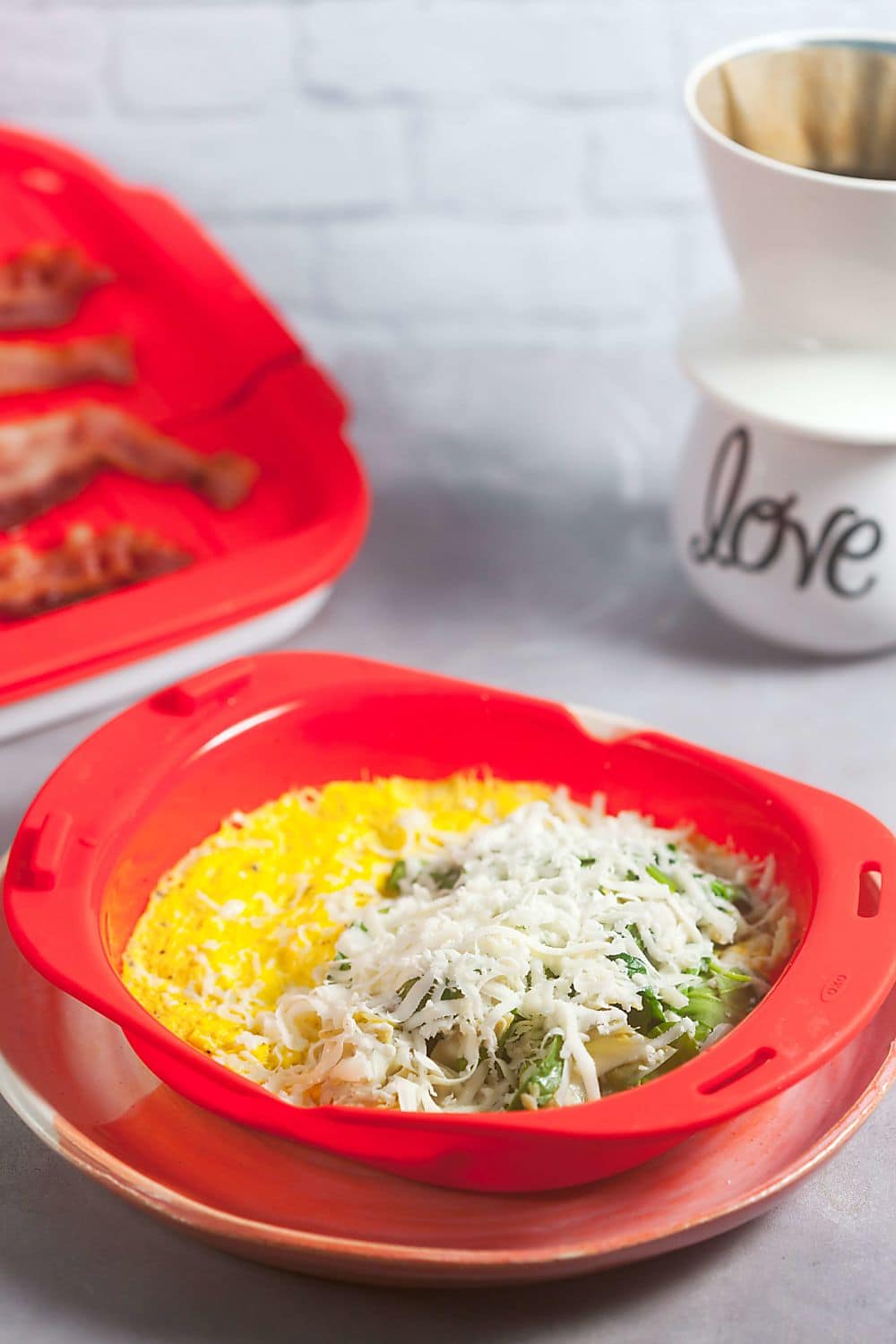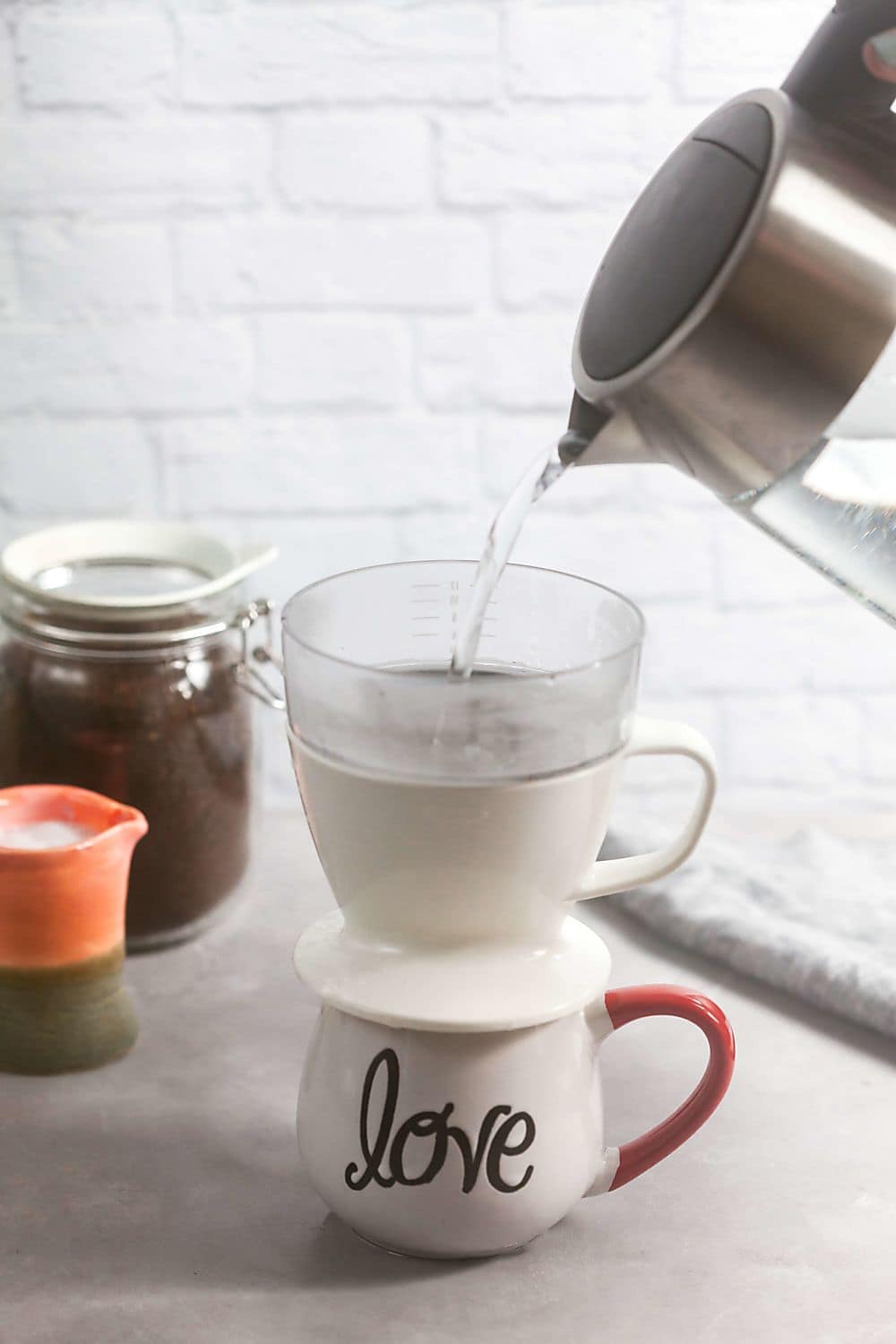 Instructions
To make the omelet in an OXO omelet maker:
Spray the omelet maker with olive oil. Add the spinach and artichokes to the maker and clasp closed. Microwave on high for 30 seconds. Transfer the vegetables to a plate.

Crack the eggs into the omelet maker. Add the water and whisk well to combine. Season with salt and pepper. Keeping the omelet maker open, microwave for 1 1/2 to 2 minutes, or until the center is set.

Top the egg with the cooked vegetables and mozzarella cheese. Clasp the omelet maker closed and microwave for 30 seconds to melt the cheese. Serve immediately.
To make the omelet on the stovetop:
In a small bowl, beat the eggs and water with a fork until well combined. Season with salt and pepper.

Melt a pat of butter in an omelet pan set over medium to medium-low heat. Once the butter is melted, add the eggs to the pan. Once the eggs start to set, shake the pan back and forth, so the runny egg fills in any gaps or holes on the bottom. This will take 5-7 minutes.

Once the egg has almost set, top half of the omelet with the spinach, artichokes, and cheese. Using a spatula, fold the omelet over the filling. Cook for another 30-40 seconds, or until the cheese is melted.
Nutrition Facts
3-Minute Spinach Artichoke Omelet
Amount Per Serving
Calories 257
Calories from Fat 126
% Daily Value*
Fat 14g22%
Cholesterol 390mg130%
Sodium 551mg24%
Protein 22g44%
* Percent Daily Values are based on a 2000 calorie diet.