Whole grain Irish soda bread with whole wheat flour and oats.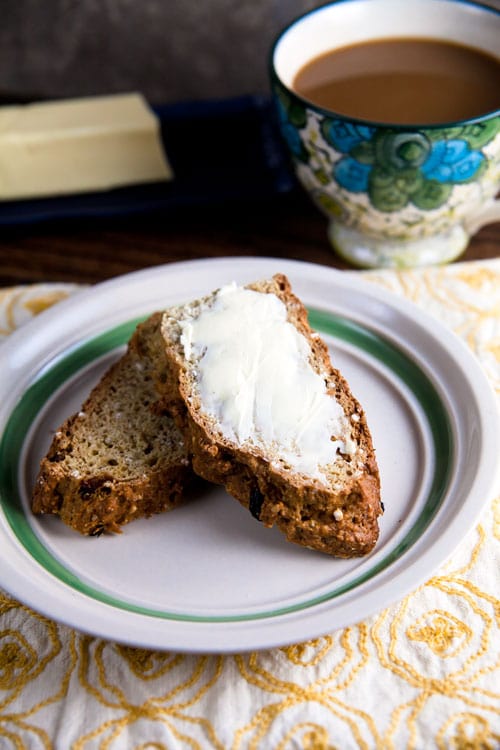 Almost everyone I know makes corned beef and cabbage for Saint Patrick's day dinner, but how many of you also make Irish soda bread? It gets overlooked pretty often, but it's one of my favorite Saint Patrick's Day foods.
This year, I decided to try something a little different and cross my favorite soda bread (which is slightly sweet and loaded with raisins and caraway) with a traditional brown bread. The result was fantastic! Whole wheat flour gives the bread a nutty, toasty flavor and steel coat oats give it a great, rustic texture. Slathered with Irish butter and sprinkled with a touch of sea salt, it's great with your meal or on its own for breakfast.
Irish soda bread is a quick bread – it uses baking soda instead of yeast, so you don't need to wait for the dough to rise. It only takes a few seconds to mix up, and then about a half hour in the oven. It really couldn't be easier!
The dough is also really forgiving. It's pretty hard to mess up! You don't even need a bread pan; I baked mine right in my cast iron skillet.