I can't remember where I first saw the idea for putting wasabi peas on a salad, but it's completely brilliant! They add an unexpected pop of flavor and a crunch that's a fun alternative to croutons.
They're also gluten free so, as long as you're careful about the other ingredients you add, your salad can be too! (This salad is gluten free, but be careful about the brand of hoisin sauce you use: many are gluten free, but others contain fermented wheat protein.)
The leaves are changing colors, it's getting dark out early… and the inside of my house is freezing since it's not quite time to turn the heat on yet. (OK, it's like 60 degrees inside with isn't technically freezing, but it's definitely a little cold for comfort.) I had this salad on my menu plan for a few nights but I kept putting it off because I just wasn't feeling it. Who wants to eat a cold salad when it's so cold out? Not me! I wanted warm, starchy comfort food.
Finally I had to make a decision: make the salad that night or throw the steak into the freezer, where I'd probably forget about it until it's completely destroyed by freezer-burn. So I made it. And it was awesome! The meaty steak, spicy wasabi peas, and hearty hoisin vinaigrette make it seem substantial. This isn't a dainty summer salad at all.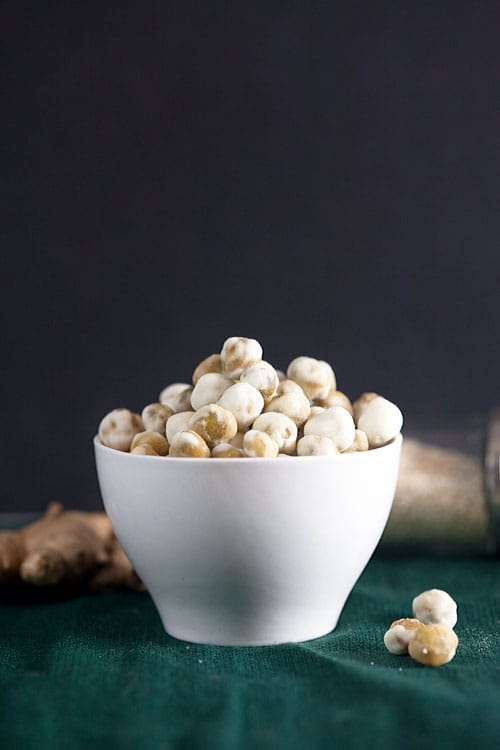 The other great part about this salad is that somes together really quickly. I've been incredibly busy and have been getting home later than normal, so I haven't wanted to spend a ton of time cooking dinner. Cutting the steak into bite-sized pieces before you cook it instead of after means it will cook in just a few minutes.
To maximize my time, I prep all of my salad vegetables while the spices soak into the steak, then mix up the dressing while the steak cooks. All together, it takes 10 or 15 minutes.
(This hoisin vinaigrette is "borrowed" from a steak + asaparagus salad I made a few years ago. If this salad isn't your style – or if you're looking for another use for the dressing – I recommend that you give that one a try!)
Ingredients
½

pound

skirt steak

trimmed

1

teaspoon

olive oil

1

teaspoon

ground coriander

½

teaspoon

salt

cracked black pepper

4

cups

lettuce

1

carrot

shredded

½

seedless cucumber

thinly sliced

¼

cup

snow peas

halved

⅓

cup

wasabi peas
For the vinaigrette:
¼

cup

water

2

Tablespoons

hoisin sauce

2

Tablespoons

rice wine vinegar

1

Tablespoon

olive oil

1

teaspoon

sesame seeds

1

teaspoon

reduced sodium soy sauce

1

teaspoon

mustard

2

teaspoon

minced ginger

1

clove

garlic

minced
Instructions
Lightly coat the steak with the oil oil; rub with coriander, salt, and pepper. Let sit at least 5 minutes.

While the steak rests, prepare your vegetables. In a serving dish, combine the lettuce and carrot. Toss with cucumber and snow peas.

Cut the steak into 1-inch pieces. Heat heavy a skillet over high heat. When the skillet is hot, add the steak. Cook 5-7 minutes, or until browned on the outside and cooked to your desired level of doneness.

While the steak cooks, prepare the dressing: combine all ingredients in a lidded jar; shake until combined.

Top the salad with the steak and wasabi peas. Pour on dressing. Serve immediately.
Nutrition Facts
Steak + Wasabi Pea Salad with Hoisin Vinaigrette
Amount Per Serving
Calories 256
Calories from Fat 113
% Daily Value*
Fat 12.6g19%
Protein 18.2g36%
* Percent Daily Values are based on a 2000 calorie diet.