I have a terrible habit of never leaving good enough alone. I always want more. I get greedy. One of these days I'll finally learn that some things – like, say, coding a blog – are best left to professionals. I was tinkering around with the site the other day, and I messed things up pretty badly. Like, I couldn't access my log in page. And then I attempted to fix it myself and all hell broke loose. After a few late nights, a LOT of coffee, and several long chats with tech support, and a considerable amount of freaking out, everything seems to be back up and running properly. (If you notice something isn't working right, please let me know!)
I'm going to keep this post short since it's already so late in the day. I thought about saving it until next week, but I really want to get a new post up just to make sure that everything is working again.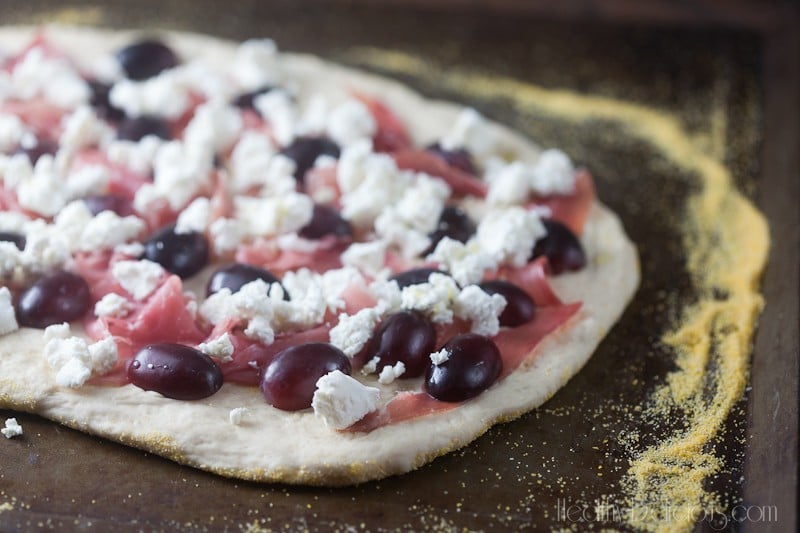 I made this roasted grape and goat cheese flatbread the other night, and we both really liked it. It was a nice deviation from regular pizza with light, spring-y flavors. The roasted grapes are sweet and jammy, and they're balanced out nicely by the peppery arugula and creamy goat cheese.
This flatbread was great for dinner, but I also think it would make a fabulous appetizer or heavy snack. It's pretty rich, so it would probably serve 8 if your not using it as a meal. Try it drizzled with a tiny bit of honey!