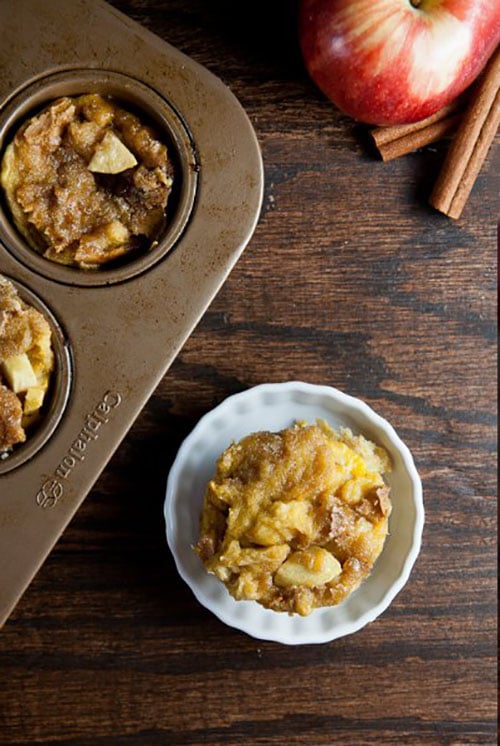 I know I've said it before, but I'm really not big on breakfast. I mean, I love it… but I love sleep more. I'd rather spend an extra 10 minutes in bed and grab a yogurt or a muffin to eat at my desk than make myself some toast or an egg.
I wasn't planning on posting a breakfast – or a baked good – again so soon, but I made these mini apple cinnamon french toast casseroles on Sunday and I couldn't wait to share them. I've been eating them for breakfast all week – all they need are 30 seconds in the microwave! The maple syrup is baked right in, so you don't need to top them with anything extra. (Although a little cream poured over top? Heaven.)
These french toast casseroles are also really easy to make: just tear some soft white bread (I used dinner rolls) into cubes, combine them with a spiced custard and diced apples and refrigerate it overnight (or in my case, all Sunday afternoon and evening). Top it off with some maple syrup and brown sugar so that the tops get all caramelized and yummy, then bake. The result is rich, eggy french toast that's perfectly portioned out and ready to grab and go!