Words can't begin to describe the weekend I just spend at the Second Annual Foodbuzz Festival, so I'll let the photos do the talking. After a month of eating takeout while traveling, this weekend was precisely what the doctor ordered to get me back to my normal foodie-self. I've been home for two days now and have been cooking up a storm – I'll be back to my normal posting schedule with tons of new recipes this week!
From the Foodbuzz Gala Dinner: Roasted Golden Beet Tart with Feta, Currants, Wild Arugula, and Basil Puree, Seared Scallops with Bonny Doon Vinyard Verjus Beurre Blanc served with Braised Fennel, Rosemary and Garlic Infused Rack of Lamb with Wild Mushrooms, Pinot Noir Sauce, and Butternut Squash Puree, Almond Cake with Oranges and Spanish Sherry Sabayon.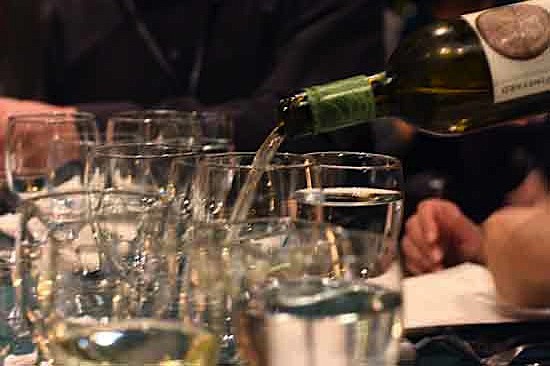 2009 Bonny Doon Vinyard Ca' del Solo Albarino, my favorite of the many wines that were poured.
The best part of the festival: seeing old friends and making new ones. With Andrea from High/Low Food Drink, Yvo from Feisty Foodie, Siobhan from Blondie and Brownie and the fabulous Sophia from Burp and Slurp who I was SO HAPPY to finally get to meet!
Transamerica Pyramid. Apparently people think its ugly. I think its awesome!
Cool fountain in a little park full of redwoods. This was part of a "food" walking tour that I took with Urban Adventures. The food part was pretty much nonexistent, but it was a pretty nice tour anyway. It could have been shorter though – 4 hours walking up and down San Francisco's hills will leave you pretty sore!
Allie and I drove to Napa, where we stopped at Domaine Chandon. I had the Etoile Brut, which I enjoyed a lot – nice and dry with lots of tiny bubbles. I would have brought home a bottle if it would have fit in my suitcase! Allie had a sparkling red, which was beautiful, but too sweet for me.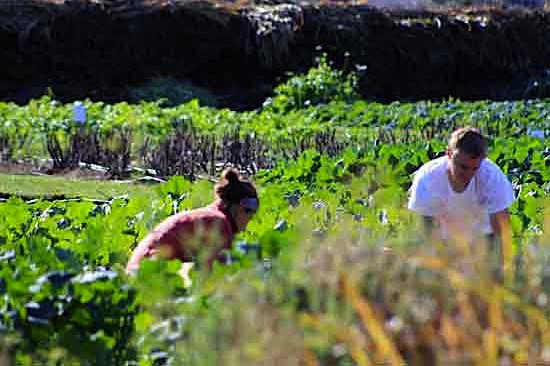 People picking vegetables in French Laundry's garden. Talk about Farm to Table!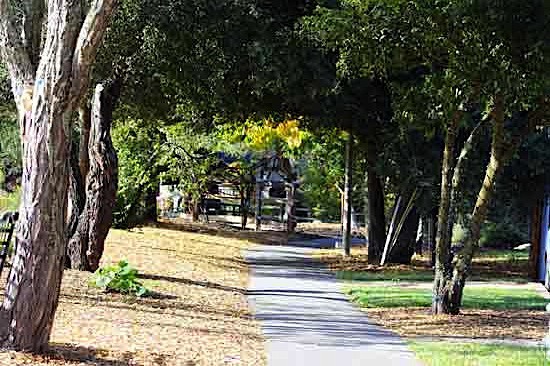 Scenery just doesn't get much more beautiful than this. Napa took my breath away!