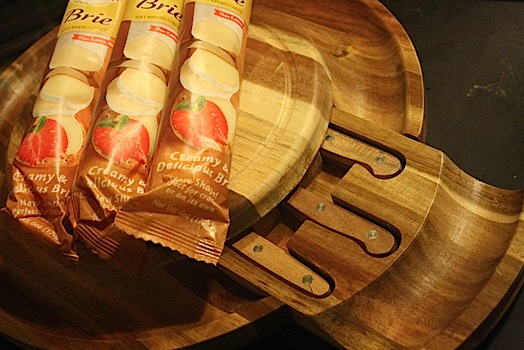 Wow! You guys really like cheese, huh? I can't say that I blame you! 😉 Between all of the comments and tweets, we ended up with 78 entries! I entered them all into a spreadsheet (comments first, then tweets) and used random.org to choose a winner.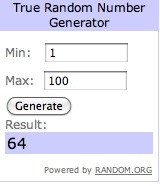 #64 is Elizabeth who said her favorite holiday appetizers are goat cheese tartlets, because they're easy to make and you can make them different every time so they never get boring. Sounds delicious!
Elizabeth, send me an email with your info and I'll have your entertaining kit shipped off to you! I hope you enjoy it as much as I did!
For the rest of you who expressed interest in buying the cheeseboard, I was able to track it down. It's actually on clearance for just about $20 at HSN. It's a really nice board and that price can't be beat! I haven't looked into shipping, but if you need any last minute Christmas gifts, it might be a nice option.
I'll be back soon with a new recipe. It's been a crazy week with the Christmas rush! (Isn't it still September? How is Christmas next week??)