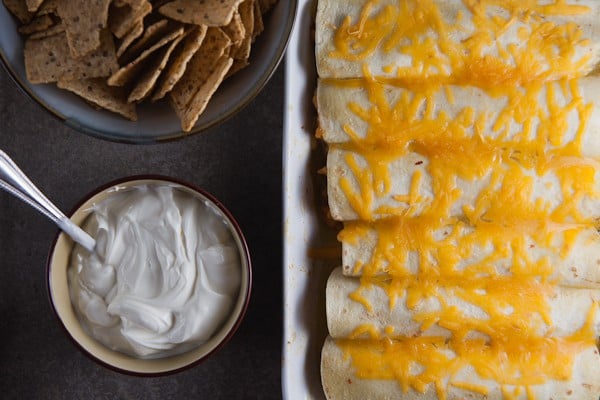 I'm willing to bet that when you think about enchilada fillings, sweet potato probably isn't the first thing that crosses your mind. You're thinking about it now though, right? And you get how sweet potato enchiladas are totally a thing?
Because they are. Sweet potatoes add the subtlest touch of sweetness that gets balanced out by spicy jalapeño peppers and mellow green enchilada sauce. (I don't like these to be too saucy so instead of dumping the sauce over top, I dredge each tortilla in it individually. You can't really see it in the photos, but I promise you that it's there!)
The filing is soft and gooey and perfect, although the overall texture is really up to you: mash the potatoes as little or as thoroughly as you like. Because the filling is so soft, you really don't need the cheese on top… it's mainly for show. Because, well, what's an enchilada without cheese? The idea of that just makes me sad.
These sweet potato enchiladas are surprisingly filling, and I find that one is more than satisfying when served with a little sour cream and some whole-grain tortilla chips. The recipe makes six, but the leftovers reheat great!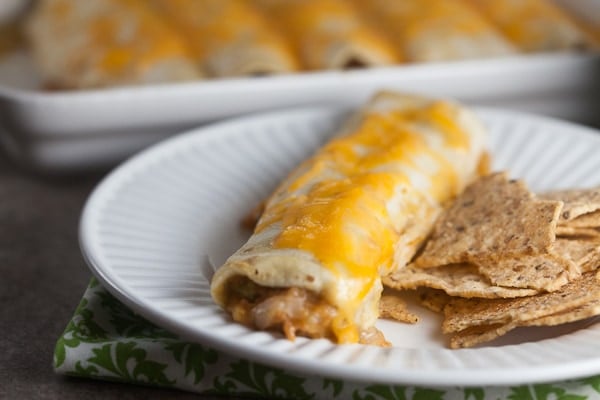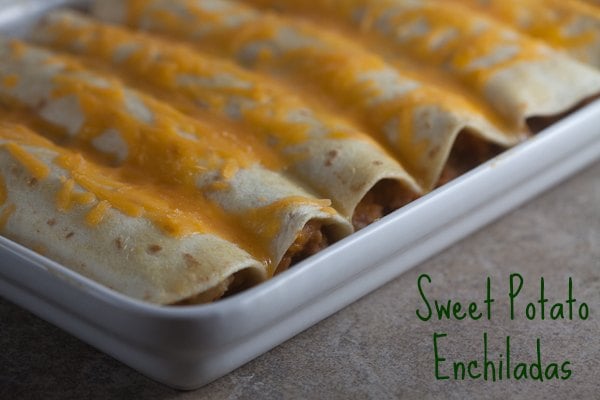 This post was brought to you in partnership with >Old El Paso/General Mills. The recipe for Sweet Potato Enchiladas and all opinions are my own. Always have been, always will be.
6R58PN2MNX48