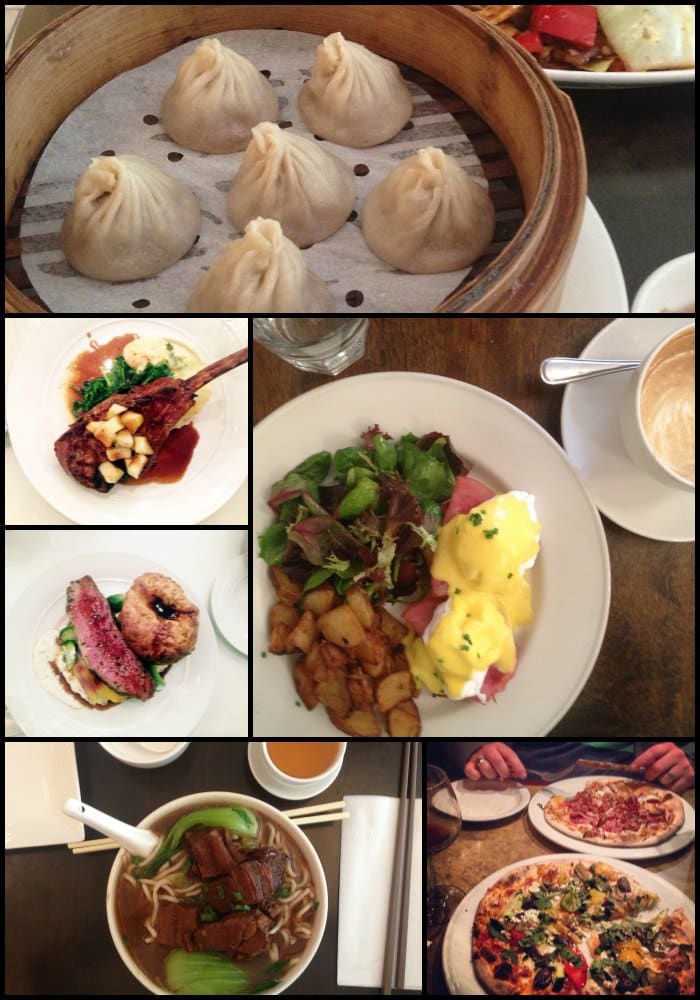 My birthday was this Sunday (yup, Easter) and I was freaking out a little bit at the thought of turning 30 so we decided to take a quick trip to celebrate. We chose Niagara Falls and Toronto since it's not too long of a drive and neither of us had been there before. It's a great city and we had a lot of fun! I don't have a recipe to share today, so I thought I'd share some photos from out trip instead. (I took most of these photos on my iphone and edited them with PicTapGo; please forgive any graininess.)
I'll start with the food. We found some amazing places! On Saturday morning, we met up with Mardi for breakfast at a little place in her neighborhood called The Westerly. I first met Mardi at the Foodbuzz Festival all the way back in 2006 and we haven't seen each other in two years – it was great to catch up! The food at The Westerly was perfect. I got the Eggs Benedict, served over cheddar biscuits with an amazing lemon-y hollandaise that I could seriously eat with a spoon. That's saying a lot, since I'm not normally a hollandaise fan at all. I seriously might dream about this. On my to make list: hollandaise and biscuits. Shawn had short rib hash and Mardi had huevos rancheros. Both were gorgeous.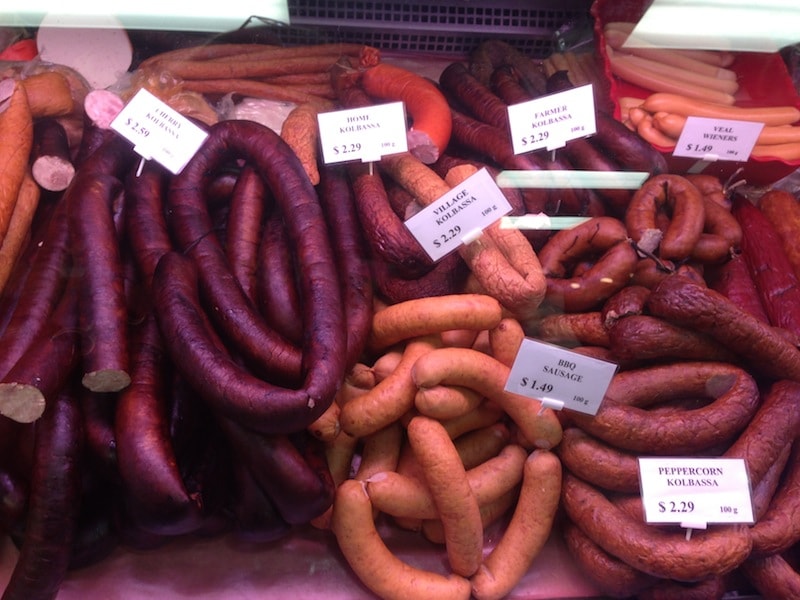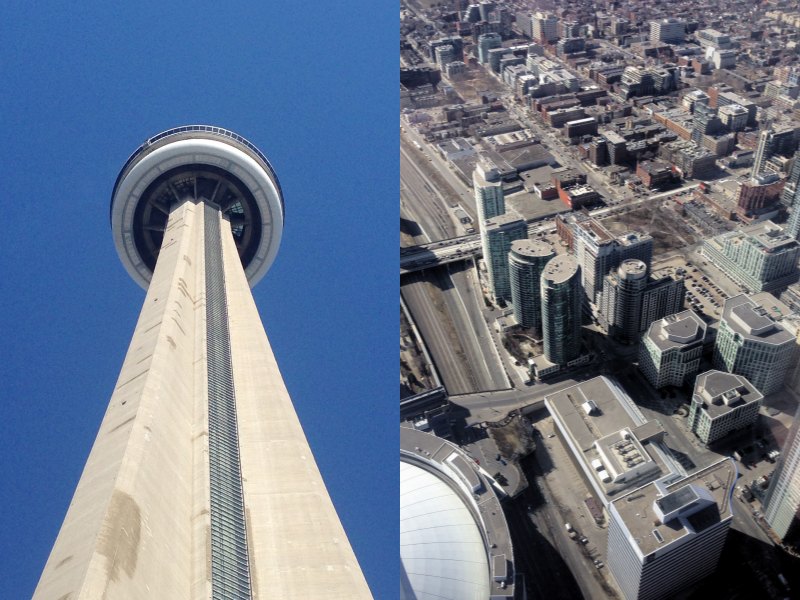 After brunch, we did some sight-seeing. Everyone told me that we had to go to the St. Lawrence Market, so that was first on the agenda. It was super crowded and a little overwhelming, but completely awesome. You could get anything there! I didn't take very many pictures since it was so crowded, but there was lots of meat, really fun ethnic vendors of all sorts, and practically anything you could ever want. There was also a farmer's market, I sampled some pickled turnips which were amazing. On the to-make list: pickled turnip.
We also went up to the top of the CN Tower. It was totally overpriced and touristy, but fun anyway and the view was great. We wandered around the city aimlessly for the rest of the day. We didn't really make plans ahead of time and I hadn't considered that my phone (and my maps!) wouldn't work in Canada!
After a long day of sight-seeing, we were too exhausted for a fancy dinner. We ended up in Niagara on the Lake, which is a cute little touristy town (unlike Niagara Falls which is a tacky touristy town). We got wood oven pizza at Bistro Six One and, again, they were perfect.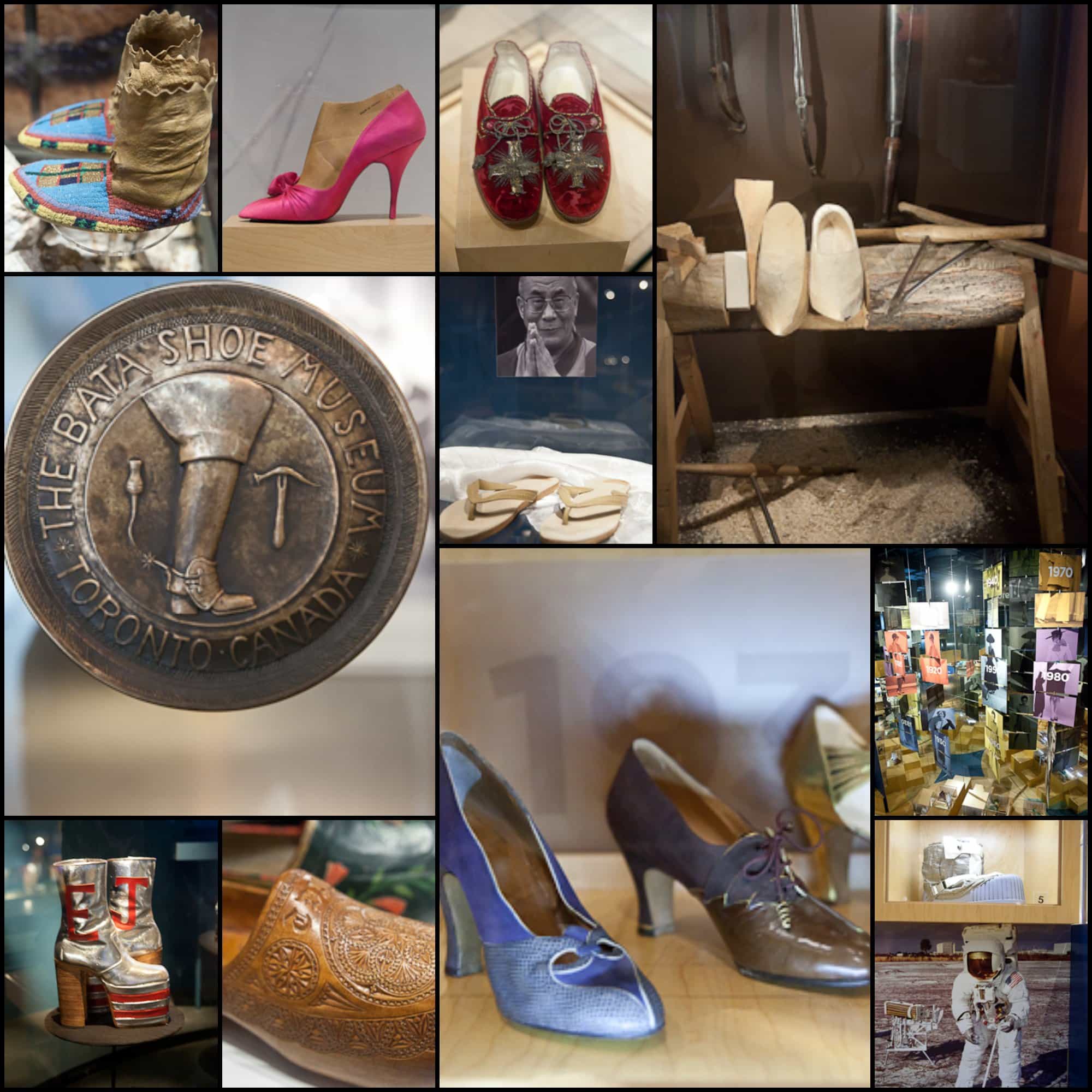 On Sunday we went to the Bata Shoe Museum. (Best. Museum. Ever!) If there's one thing I like more than food, it's shoes so this was right up my alley and the perfect way to spend my birthday! The historical exhibits were fascinating and there were some really beautiful works of art on display. This is just a small sample of the photos that I took there – I'm not exaggerating when I say I filled my entire memory card!
We wandered into Chinatown for lunch. We had seen a ramen place with good reviews, but they were packed so we ended up at a place called Asian Legend. I had beef and noodle soup and we shared some soup dumplings. Both were great – there aren't many places that do soup dumplings here, so I was happy to ave a chance to eat them. The wrappers were nice and fresh. The soup had great flavors but was ridiculously filling… I barely even made a dent in it.
We did some more sight-seeing and then ended up at Oliver and Bonacini Cafe Grill for dinner. We had a little trouble finding a place to eat since it was Easter, but O+B was perfect (and met my requirement of having champagne on the menu!). I had the veal chop with cauliflower gratin and quince relish (to make: cauliflower gratin). Shawn had the Sunday Roast, which came with an amazing horseradish sauce, mashed potatoes and Yorkshire pudding (to make: Yorkshire pudding). For dessert I had creme brulee which was pretty basic. Shawn has carrot cake topped with lemon-sour cream gelato that was insanely good (to make: carrot cake). I couldn't have asked for a better birthday meal!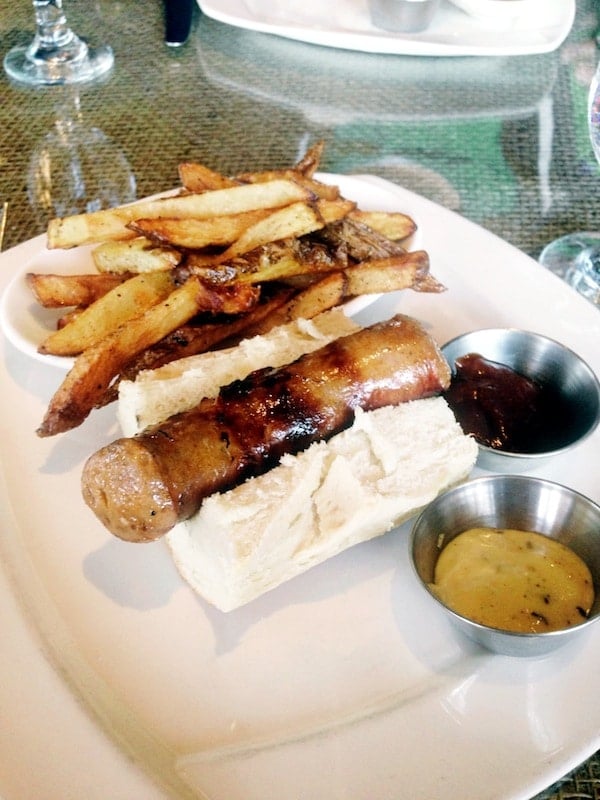 A little out of order, but on our drive out we took a detour and stopped for lunch in Rochester. I spent some time there a few years ago and had a great meal at Lento. They just started serving lunch, so I really wanted to check it out! I had a house-made hot dog (exceptional) with beer-caraway mustard and duck fat fried served with house-made ketchup. So, so, so good. (On the to-make list: homemade condiments).
I'll be back on Friday with a new recipe! For now, here's an obligatory picture of me in front of Niagara Falls.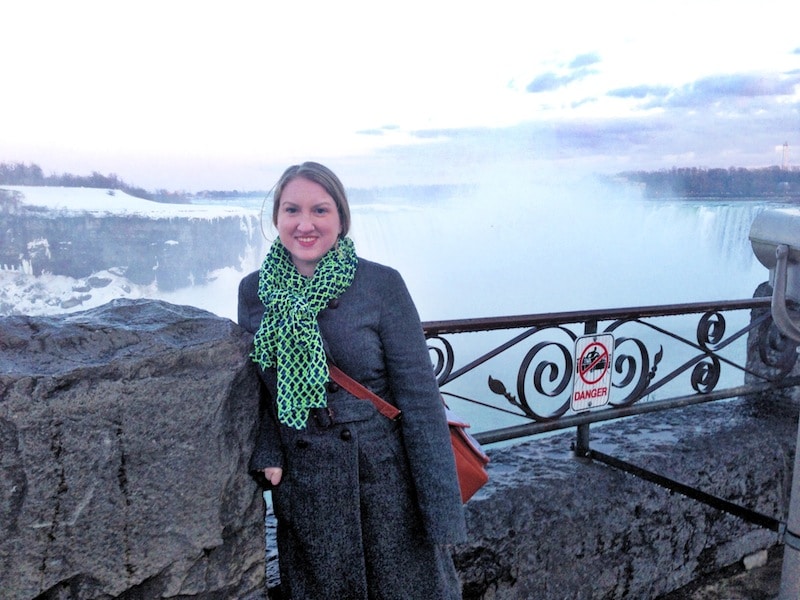 By