This is a Sponsored post written by me on behalf of Whitney Farms. All opinions are 100% mine.
I try to find the time to plant a garden every year. It's hard, since May and June seem to fly by before I can blink, but garden-fresh vegetables really taste a million times better than the ones from the grocery store and the farmer's market can be kind of expensive (plus, well, I don't always feel like waking up that early on Saturday morning!
This year, we had a beautiful spell of weather in the beginning of April that got me thinking about this year's garden early. For once, I finally feel prepared! I even started to build a raised bed to plant in. There's a patch of space in my backyar that we can't for the life of us get to grow grass (we even tried sod with no luck!), so rather than spend another summer looking at ugly dirt, I decided to put my garden right over it. I'm really excited, since it will be more space than I've had in previous years. I'm still deciding what to grow, but I definitely want to do lettuce, tomatoes, bell peppers. jalapenos and habaneros (which I always have good luck with), carrots, potatoes, and sweet potatoes.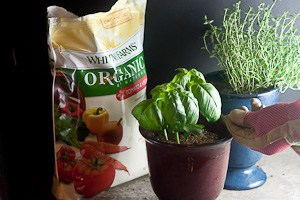 I'm especially excited because this year I'm going to use organic plant food and organic soil from Whitney Farms® (I received samples for free, but if you click the link there's a $3 coupon.) I always buy organic plants at the farmer's market – they always have a better selection than any of the local gardening centers – but then I bring them home and immediately dump conventional plant food all over them. It always makes me feel guilty since I prefer to eat organic, and I always say that I'm going to find something better for next time, but I always forget until it's too late.
Of course, it's still too cold to actually plant anything – here in upstate New York it isn't uncommon to have frost well into May. So far, I've just done a few pots of herbs (basil, cilantro, and thyme) that I can bring inside on particularly chilly nights. So far, they seem to be doing well!
Have you ever used Whitney Farms products before? Do you like them? And is there anything that I'm completely forgetting about that you think I absolutely must plant?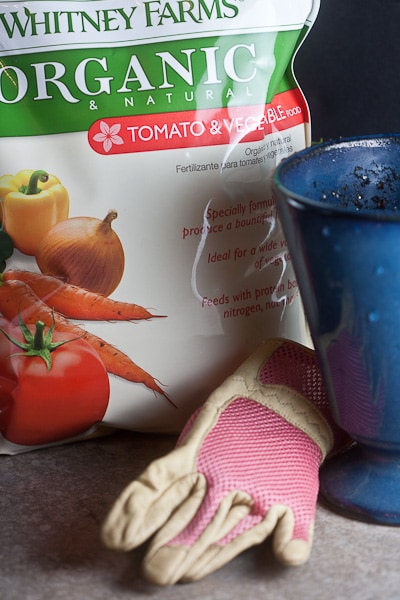 By