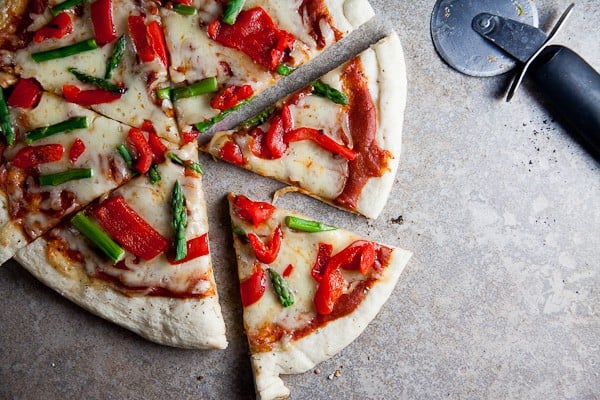 T.G.I.F!
I swear, these short, post-holiday weeks are even more draining than regular ones. I tried to cram a full week's worth of work into three days, plus since last weekend was spent rushing around doing holiday things I feel like it's been forever since I've actually had a chance to relax. I can't wait to kick back and get this weekend started! (I have big plans to see Hyde Park on Hudson and I'm super excited about it. I've been waiting years for someone to finally make a decent movie about FDR.)
Days like today are ones where I'd typically say screw it and go out for dinner, but after indulging over the holidays I really just want to get back into a normal food routine. I'm also participating in Eat in Month and am trying to avoid any impulsive meals out.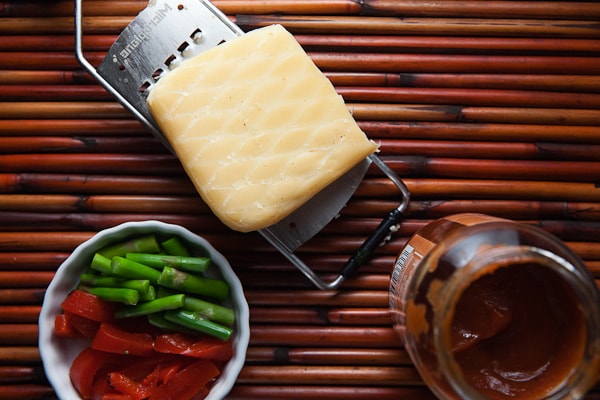 Pizza is the perfect solution – it's quick and easy to make, will satisfy both the junk food and real food cravings that I'm having, and doesn't require a ton of clean up.
I made this smoked mozzarella and asparagus pizza a few weeks ago and it would be perfect for tonight too. The toppings make it a little more elegant than typical comfort food and since smoked mozzarella has so much flavor and melts so beautifully you can use less cheese than normal – perfect for those of us hoping to lose a few post-holiday pounds.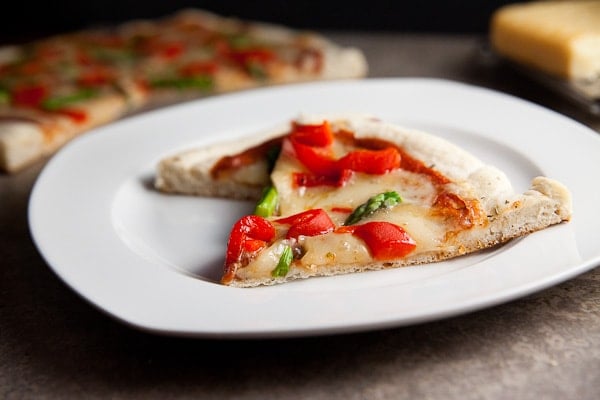 This post was brought to you in partnership with Pillsbury. I was compensated for my time creating this recipe. All opinions are my own.