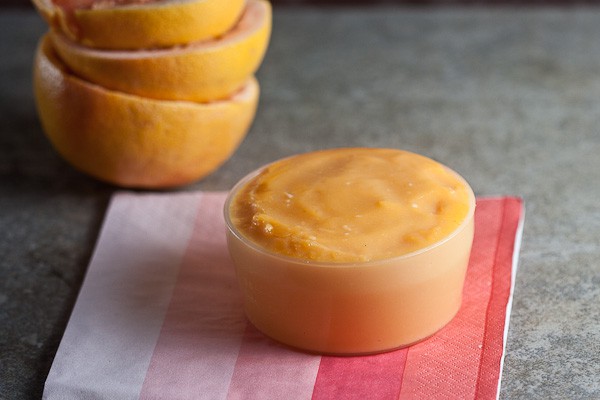 The other night, the students in the food writing class that I'm taking were asked to sit for 2 minutes and jot down every word, phrase, or image that came to mind when the instructor said the word "lemon." Go ahead and think about it for a second – what does your list look like?
The last line that I wrote was "Summer. Sun. Happy." I suspect your list looks similar. It's nearly impossible not to smile when there's citrus around!
This bittersweet grapefruit curd is guaranteed to put a summertime smile on your face even on the rainiest spring day. Spread it on an English muffin or scone, stuff it inside crepes dusted with powdered sugar, or use it as a filling in miniature tarts – it's even delicious stirred into vanilla yogurt.