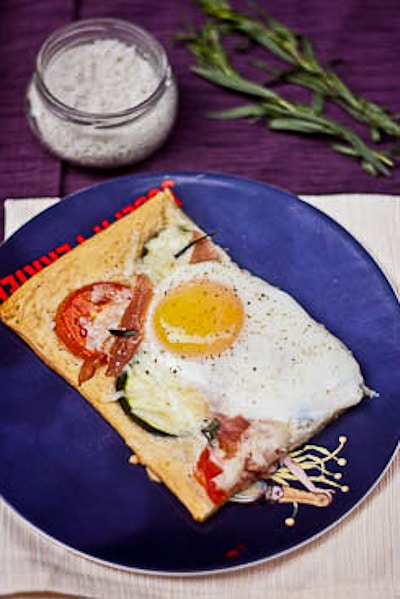 I've mentioned before that Shawn works a little bit of a strange schedule, which leaves me on my own for dinner a few nights each week. Since the time we have to share meals together is at a premium, we've recently started a new tradition of eating breakfast together on Sundays.
I love typical breakfast foods, but sometimes they're a pain to make. There's nothing worse than standing over the stove making pancakes or manning the waffle iron while the rest of the family is already eating (or worse, having their food get cold while they wait for yours to be finished).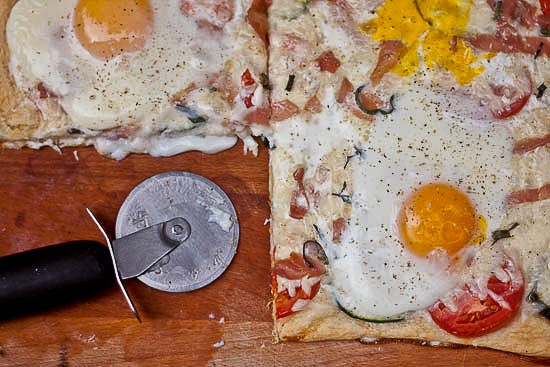 Luckily, with this baked egg tart, that isn't a problem. One pan will serve 4-6 people and it's all finished at the same time, perfect for families that actually want to eat breakfast together. It's also great for entertaining any overnight guests that you have over the holiday season.
Even better, it only takes a few minutes to prepare, and easy enough to throw together pre-coffee. You can even slice up the vegetables vegetables and shred the cheeses the night before to make things even simpler in the morning.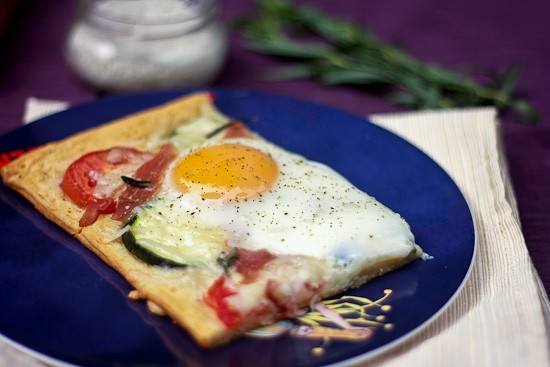 This post was sponsored by General Mills/Land O'Lakes. I purchased the eggs myself but was compensated for creating this recipe, which can also be found on BettyCrocker.com.