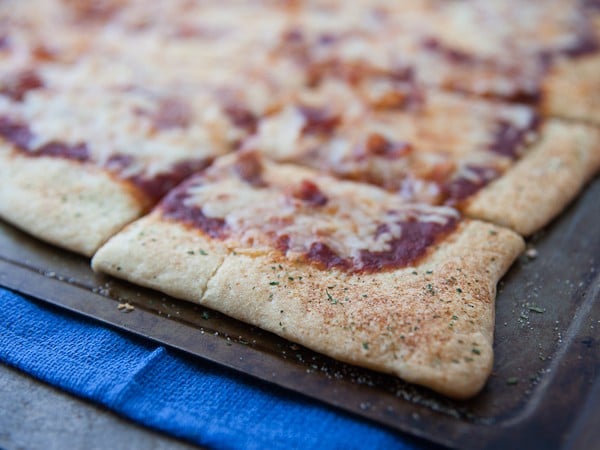 Remember the other day when I said I was finished making pizza for a while? I lied. Sorry about that, but I had too much fun making the pesto pizza crust that I just had to give another "fancy" crust a try. And boy am I glad that I did, because this ended up being one of our favorite pizzas! It's incredibly simple too – all you need is a refrigerated pizza crust and a packet of ranch seasoning mix.
You know how a lot of people can't eat pizza without load of ranch dressing to dip the crusts in? I took a cue from them and baked the ranch flavoring right into the crust. The result is a highly seasoned pizza with crusts that taste like awesome, ranch-flavored breadsticks. No messy dressing required.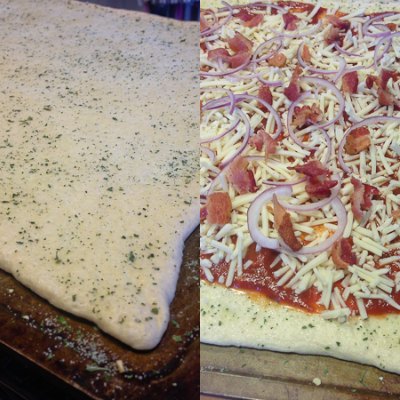 To make this crust, all you have to do is shape your pizza dough and then brush a thin dusting of ranch seasoning from edge to edge. Then, top it like you normally would. The flavors in ranch are pretty versatile (it's mostly garlic, onion, and parsley) so just go ahead and use whatever your favorite topping is.
You'll only need about half a packet; save the rest to make another pizza or mix it with some Greek yogurt to make dressing for side salads.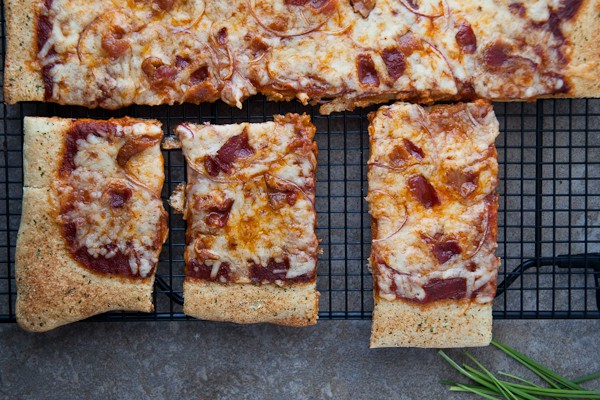 This recipe was brought to you in partnership with Pillsbury. The recipe for cheddar, bacon, and onion pizza on ranch crust and all opinions are my own. Always have been, always will be.