Have you ever made grilled cheese on the grill? Shawn and I were joking around the other day and randomly came up with the idea when I was trying to decide what to make for Kitchen PLAY's "30 Days of Outdoor Dining" event and, honestly, I'm not sure why it isn't done more often! It was surprisingly uncomplicated, super fast (literally one minute!), and really, really good. The bread gets nice and crispy, and the slight smoke flavor that infuses the sandwich gives it an undeniable summer-like taste..
Of course, this isn't any old boring grilled cheese; I had to dress it up a little! I brushed slices of Italian bread with garlic infused oil, then topped it with Land O Lakes® 4 Cheese Italian Blend (a combination of white American, Asiago, Parmesan, and Romano) and some fresh tomato bruschetta. All together, the sandwiches were fresh, elegant and extremely satisfying.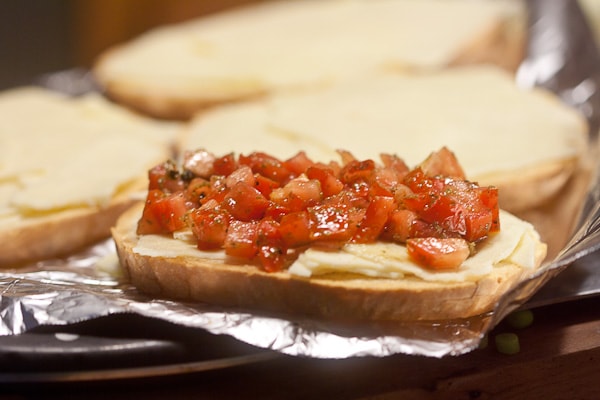 The basic method for making these grilled grilled cheeses is simple: brush one side of two slices of bread with softened butter or oil. Flip the bread over and put cheese on the dry side. If you want to add any other fillings, go ahead and add them to one piece of bread, on top on the cheese. Set on a hot grill, cover, and grill for 1 minute, or until the bread is toasted and the cheese is gooey. Remove from the grill and close your sandwich, pressing the two slices of grilled bread gently so the cheese melts together.
.


Disclosure: This post was sponsored by Land O'Lakes as part of the Kitchen PLAY SideCar series. All opinions are my own.