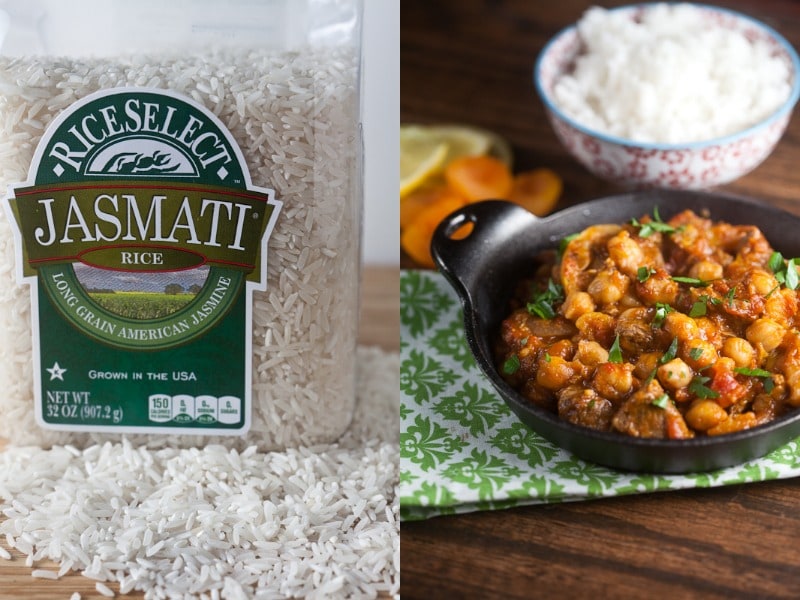 With sweet dried apricots, bright lemon, and fragrant spices, this braised lamb is the perfect way to bridge the gap between winter and spring.
I thought I was headed to Morocco with this recipe, but I took a wrong turn somewhere along the way and ended up somewhere closer to India. No matter, it was still delicious even if it wasn't traditional. This recipe takes a little longer than most of my dinners, but it's mostly inactive time. You probably won't want to make it on a weeknight unless you don't mind eating late (I'm ready for dinner at 5:30… which doesn't usually work out well since I don't get home until closer to 6!), but it's the kind of recipe that can easily be made ahead of time and reheated when you're ready for it. I made this on a Sunday with plans to eat it on Tuesday, and it was so nice to come home and not have to worry about cooking. I just moved the pot from the fridge to the stove and, in the time it took to boil some rice, dinner was ready.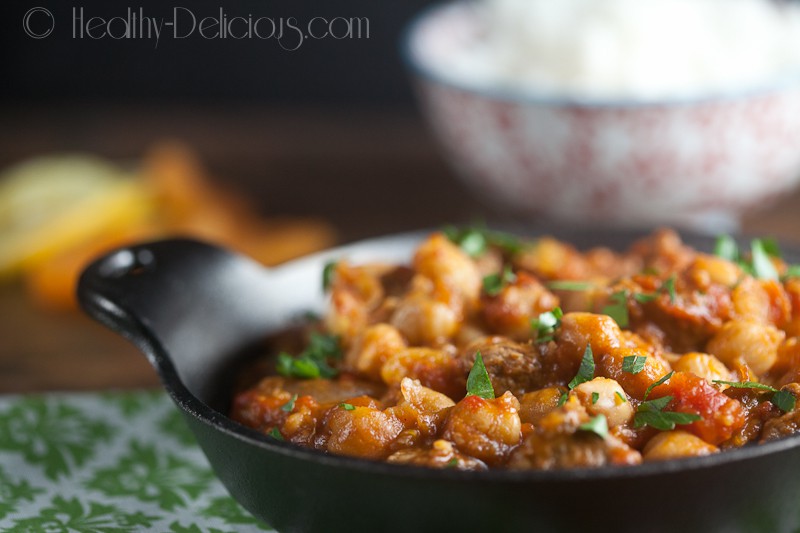 I teamed up with RiceSelect™ to create this recipe, which is all about bringing global flavors to the dinner table. I was excited to work with them, since I've actually been buying their rice for a few years. It's very affordable and I love that it comes in screw-top canisters rather than flimsy cardboard boxes – it's easier to store, stays fresh longer, and I don't have to worry about any potential creepy-crawlies getting into it (a recent battle with pantry moths left me extra-wary of how things are packaged.) I have their Jasmati®, Brown Texmati®, and Sushi Rice in my cabinet right now, and I'm almost never without their Royal Blend® Texmati Brown and Wild Rice.
I pair this braised lamb with the Jasmati, a long grain American-grown jasmine rice. Jasmati has a delicate, tender texture and subtle floral aroma that makes it perfect for pairing with curries and other richly-spiced dishes like this one.