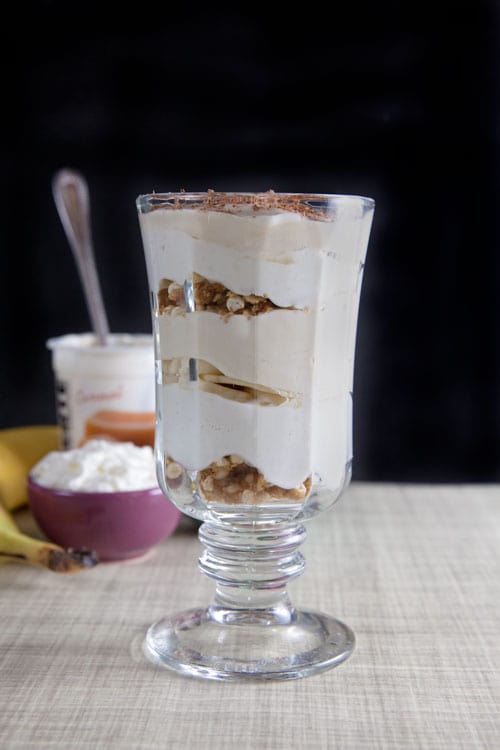 The first time I heard of banoffee pie, I think my jaw hit the floor. I wasn't even entirely sure what it was, but I knew I wanted some. Once I got over my initial wave of disappointment that there wasn't any coffee involved in the dessert, I discovered that it really is one of the loveliest desserts ever If you've never had it, it involves layers of fresh bananas, whipped cream, and dulce de leche. It tastes like magic.
I set out to capture those flavors in a yogurt parfait that can be eaten for breakfast (but it still delicious enough to be dessert.)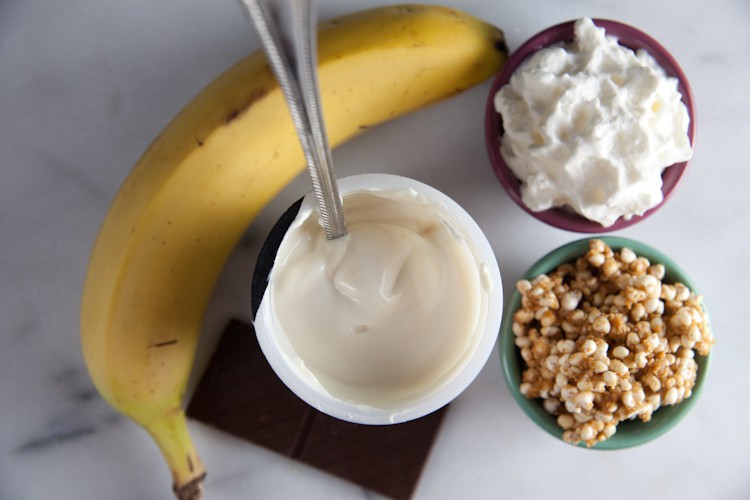 Earlier this month, I wrote shared my recipe for chocolate cinnamon muffins, which paired perfectly with Liberté,'s new cappuccino yogurt. This parfait uses their other new flavor – caramel. Yup, you read that right – caramel. And it's every bit as luxurious as it sounds. (The new flavors are arriving in stores throughout the summer. Use their product locator to find them in a store near you!)
For this recipe, the caramel yogurt stands in for the dulce de leche. It's layered with bananas, whipped cream, and crispy clusters of puffed millet and graham crackers. It's the kind of dish that takes just a few minutes to put together, but looks like totally impressive.


This recipe was created for my client, Liberté. Thank you for supporting the brands that keep me inspired in the kitchen!