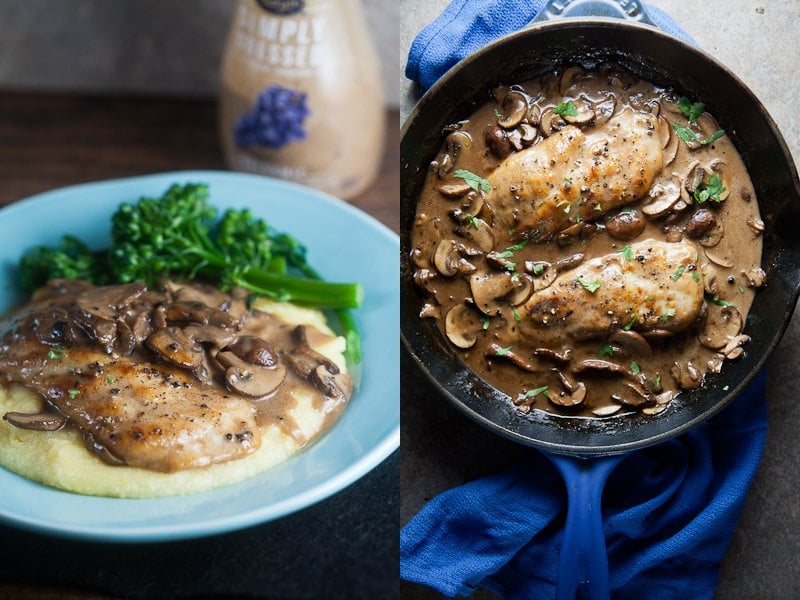 Balsamic chicken and mushrooms might not be the prettiest dish to look at, but it tastes absolutely lovely.
The chicken is browned on the outside and juicy in the middle, the mushrooms are earthy, and the balsamic gravy has the perfect touch of sweetness. Served over creamy parmesan polenta with a bitter green vegetable like broccoli rabe or swiss chard on the side, this is the kind of meal that will leave everyone (including the cook!) impressed.
I used to make a similar dish back when I didn't know how to cook was in grad school. It was one of our favorite dinners, and we ate it probably once a week for months on end until it somehow fell off of my radar. I haven't thought about it in years!
I was recently brainstorming recipe ideas featuring Marzetti Simply Dressed Salad Dressings (I've partnered with them to create some healthy new recipes) when I remembered the dish. I knew right away that I had to give my old recipe an update! In the updated recipe, the chicken gets dredged in flour to help it get a gorgeous golden crust, white mushrooms are swapped out for an earthy and elegant combination of crimini and porcini mushrooms, and Marzetti Simply Dressed Balsamic replaces the shallot, vinegar, and mustard mixture that the old recipe called for. The dressing is a creamy one, not a vinaigrette, so it might seem a little strange at first. It definitely made me pause while I was cooking. The second it hit the pan though, I knew it would work. The resulting gravy is velvety smooth without being thick, and the flavor is perfectly balanced. All it needs is a smattering of freshly cracked pepper and you're good to go.
Easy peasy. And perfect for a weeknight.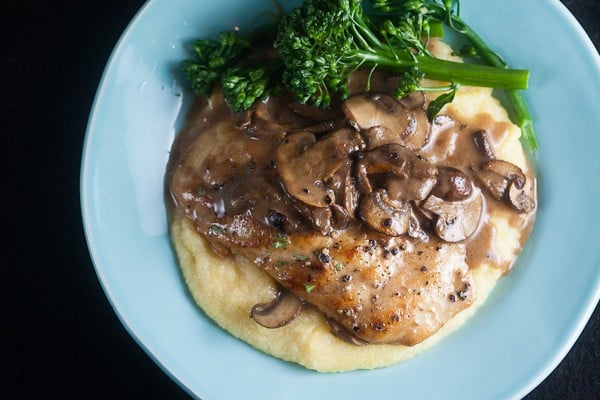 ***
Want a chance to try this recipe yourself? I have a giveaway with everything you'll need – plus a few extras!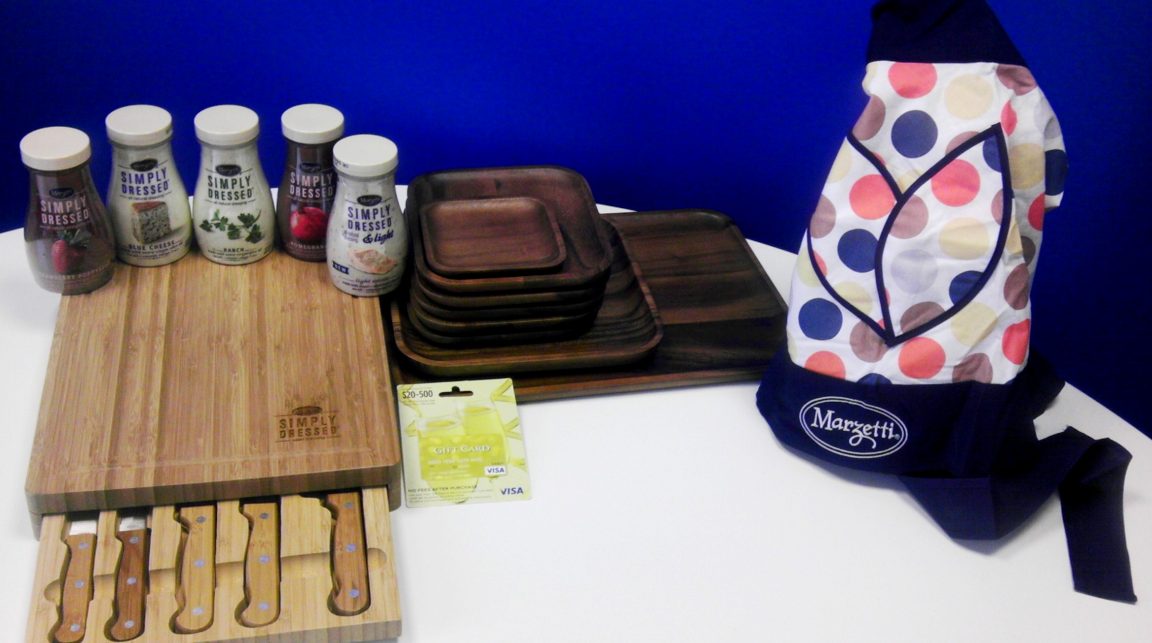 The gift pack includes:
5 VIP Simply Dressed Coupons for free dressing

$35 Visa gift card for ingredients

Marzetti women's half apron

Marzetti Simply Dressed stainless knife set with cutting board

Wood salad plates, including one platter, one 10 inch plate, four 7X8 inch plates and one 5 inch plate
Enter using the Rafflecopter widget below (you might need to wait a second for it to load) or send an email to giveaway@healthy-delicious.com with the subject line "Marzetti Simply Dressed." I'll pick a winner next Wednesday, March 13.
This post was brought to you in partnership with Marzetti Simply Dressed Refrigerated Salad Dressings. I was compensated for my time commitment to the program as well as my writing about my experience. I have also been provided products for review. However, the recipe for balsamic chicken and mushrooms and all opinions are my own. Always have been, always will be.