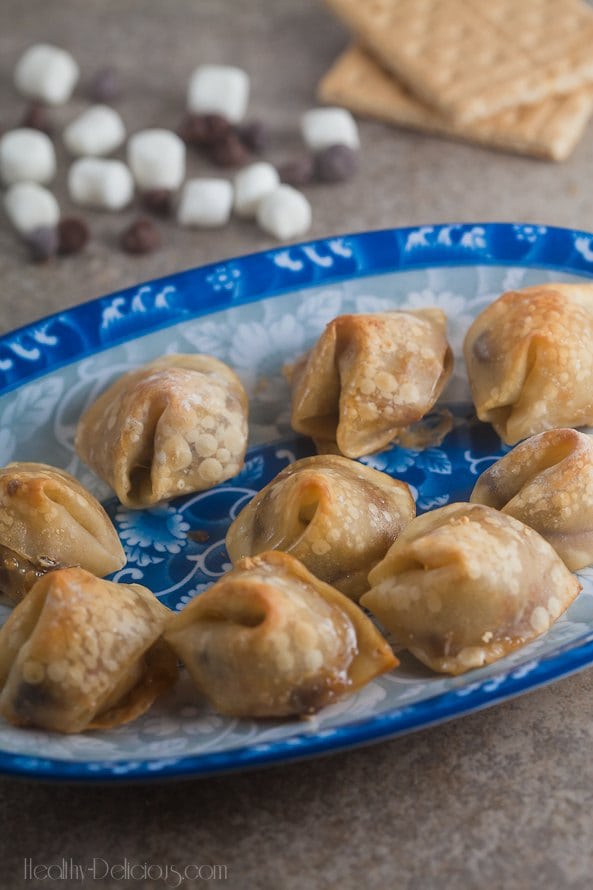 One of my favorite things about this blog is that it's introduced me to some of the sweetest, most talented, and most inspiring people I've ever met. I feel like I say that all the time, but it also feels like I never say it enough. We may only see each other a few times a year at conferences and other blogging events, but we always seem to pick up right where we left off. We've laughed together, cried together, and celebrated together more times than I can count.
Today we're celebrating! Susan, who blogs over at Doughmesstic wrote a cookbook! And it's all about s'mores – yum. I met Susan last winter at Mixed and was immediately struck by how much energy she had… now I know she was just hopped up on sugar the whole time. Kidding! But really, she has a ridiculous amount of energy, which is a good thing because she's constantly doing some amazing project or another. I get exhausted just reading about her life.
She's currently crisscrossing the country on a book tour, so she invited some bloggers to share some new takes on s'mores while she's away. I made these baked wontons filled with toasty marshmallow and chocolate chips. They're totally cute, and also ridiculously easy.
Be sure to pop on over to Doughmesstic for the recipe!
Before you do that though, you want a copy of the cookbook, right? Of course you do! I mean a whole book designed around s'mores… hello. We're talking about things like chocolate graham pancakes with marshmallow syrup and s'mores eclairs here. The recipes might not be healthy, but they're worth every calorie. Of course you want it!
To enter, just leave a comment. It can be about anything you want – from your wildest s'mores creation to your favorite campfire memory. I'll pick a winner at random next Tuesday (the 13th).
(Fine print: Giveaway open to US mailing addresses only. You'll have 48 hours to respond to my email or another winner will be chosen.)