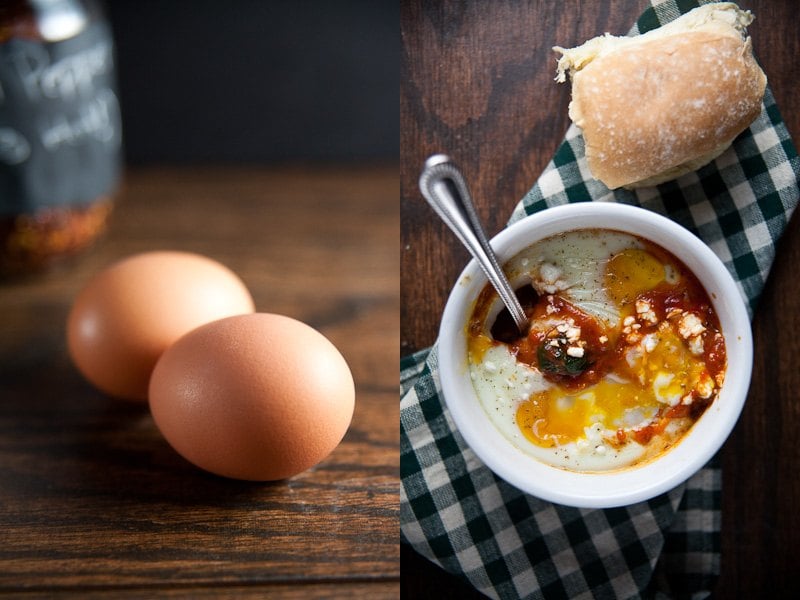 So… winter's here, huh? When I went out to my car yesterday morning, it was 3 degrees. Three! And that was before the windchill. Unacceptable.
This weather makes me want to curl up in a blanket, drink buckets of hot tea, and watch Law & Order reruns all day. Things I don't feel like doing? Getting dressed, leaving the house, and cooking. To be honest, I don't even really feel like eating… unless I'm handed something steamy hot and spicy, cheesy, or creamy.
I made these baked eggs last weekend, and they're perfect for this time of year. The eggs are poached in spicy tomato sauce and garlicky spinach until the yolks are deliciously creamy and the sauce is piping hot, then topped with just enough feta to add a little saltiness. Be sure to have plenty of warm bread on hand, because you'll want to sop up every last drop of sauce.
A word of warning though: once you try these, they'll be the only thing you want to eat.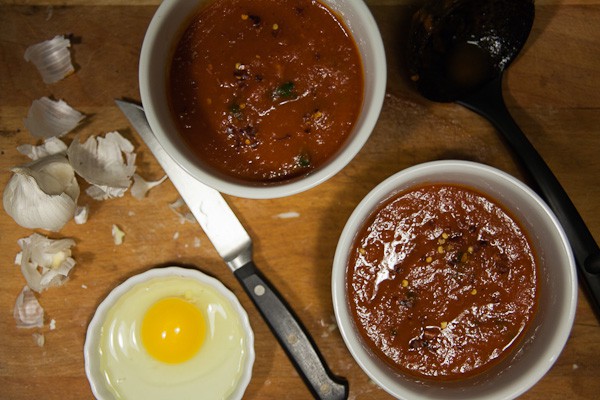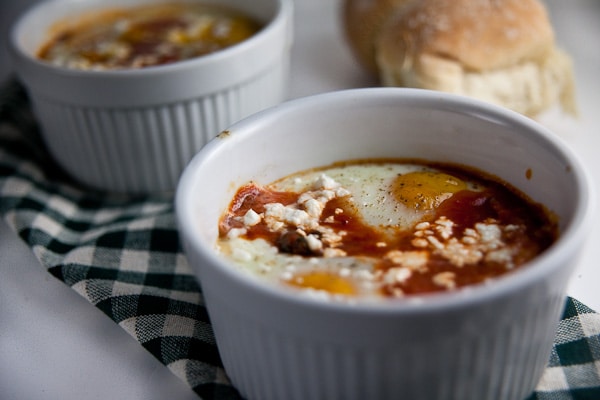 8 Points+.
All nutrition information is an estimate and may vary based on the brands of ingredients you use.