Soft, chewy snickerdoodle cookies are stuffed with an apple cheesecake filling.
The past few weeks have been a complete whirlwind for me. On top of general craziness, I spent a few days in Minneapolis at the Betty Crocker headquarters with Gold Medal Flour, then I scooted off to New York City for the Wine and Food Festival. (Now, I'm looking forward to a day with absolutely nothing to do other than nap.)
The Betty Crocker Trip (hosted by Gold Medal Flour) was a fantastic event, filled with the perfect balance of learning and fun that ended with baking two of my recipes (these Apple Cheesecake Stuffed Snickerdoodles and a Chocolate Pear Cake) in the Betty Crocker Kitchen. How awesome is that?!
I'm going to share some photos here, but there are lots more on facebook.
We started with some educational sessions on food photography and styling. Nancy is an amazing food stylist who has all sorts of great tips. I actually got to style a recipe with her when I was in Minneapolis last year, and I refer to her advice all the time. One thing I love about her approach to food styling is that everything has to be real – Betty Crocker would never stand for motor oil on her turkey or any of those other horrific tricks you may have read about. Sure, something might be browned a little extra with a blowtorch or the condensation on a glass might have come from a spray bottle… but it's all real. As a food blogger who actually has to eat the recipes I style and photograph, that's something that I really like to see!
There are actually several photo studios there. The one I worked in last year had studio lighting, but the one we were in this time had incredible floor to ceiling windows that let in the most amazing light. I can only dream of light like that at home!
We also got to check out one of their prop rooms, which is one of the most amazing things I've ever witnessed. Shelves and shelves of great dishes, linens, and other styling items! I've amassed a pretty big collection myself, but I don't even think it would fill one of these shelves. They also hoard special items, like Halloween and Easter candy, so that they have it available whenever they need it.
After a lunchtime lecture all about the intricacies of flour and yeast (I'm pumped to try out a new pizza dough recipe with some of the things I learned), we set out on a Segway tour of Minneapolis.
1) Once you get used to them, Segways are awesome. For the first 10 minutes, I was convinced that I would crash and die. After that though, it was so much fun! I kind of want one. (haha)
2) Minneapolis is gorgeous. There are parks everywhere and the trees were just starting to turn colors. They sky was huge and blue. I saw the Mississippi River for the first time! It's possible that I'm a little bit in love with this city.
After the tour, we went to the Mill City Museum to learn a little more about Minneapolis and General Mills. The museum was kitchy, but cute. If you have the opportunity to visit, definitely do the "Flour Tower" tour, which takes you up to the roof for some breathtaking views.
The next morning was all about cooking. I had both of my recipes out of the oven by 10am – it was pretty intense, but cooking in the Betty Crocker test kitchen again was an incredible (and nerve-wracking!) experience.
We were each asked to prepare an "on-trend" cookie and an update to a heritage recipe. I made snickerdoodles stuffed with apple cheesecake (going with the stuffed cookies trend and some fall flavors) and a chocolate pear cake, which is a twist on my great grandmother's plum cake. Both were delicious, although not exactly perfect (working in an unfamiliar kitchen always makes things a little difficult!)
Anyway, it was an amazing trip. Thanks for letting me share it with you, and thanks to Gold Medal Flour for inviting me out!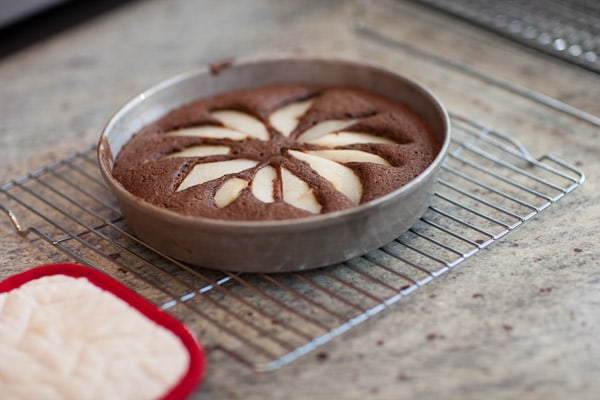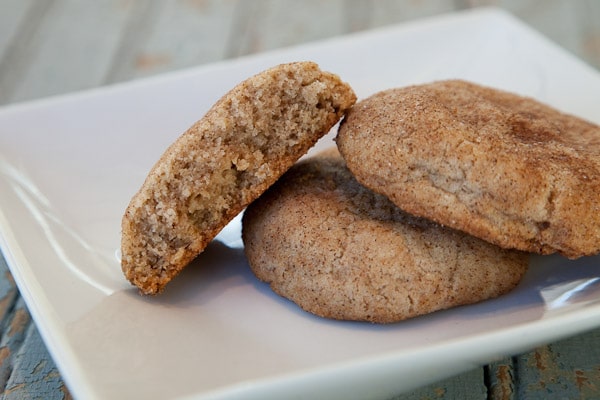 (All photos except the Betty Crocker collage, Kitchen photo, and ingredients on my station are copyright Joe Dickie for Gold Medal Flour.)